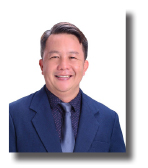 There are just three community college in Eastern Visayas, the Abuyog Community College, Collegio de Las Navas and the Burauen Community College. In the present year Eastern Visayas Region with Leyte Island, Samar Island and Biliran Island the region tops the country in terms of official enrollment. The figure reaches 1.1 Million for the basic education and the Tertiary Education . The three Community Colleges accounts for at least 12 thousand students spread across different programs with Bachelor of Science Criminology as the first choice.
Collegio de Las Navas is at Las Navas Northern Samar and Abuyog and Burauen are in the Leyte Province. Abuyog whose establishment goes back to the 1977 Bagong Lipunan era is the oldest and Burauen who is operating on its 3rd year is the youngest.
This writer is on its 6th month as a College Administrator in one of this Community College and it was obvious that the Community College is unique and an unusual persona from the mold of the State Universities and Colleges and the Private Schools in the region.
Regulatory Realities.
For one, the Abuyog Community College is regulated by the Commission on Higher Education as an Institution for Higher Learning, the Policies, Standards and Guidelines of the CHED is mandatory for us. Further, since we also offer Senior High School we are also subject to the regulation and monitoring from the Department of Education and Offering Short Term Courses on Vocational Courses we are also Monitored and Regulated by the Technical Education and Skills Development Authority. We answer to these agencies and make everything at par to the standards mandated by the legal entities.
Funding Sources
The Funds comes from the Local Government Units and effectively internal control and financial requirements are mandated by the stringent Local Government Units and expenses are monitored and audited by the Commission on Audit and the LGU. With Community Colleges under UNIFAST Assistance the good thing is the same is put on Trust for some Community College and the others are embedded in the General Funds of the LGU.
(To be Continued )