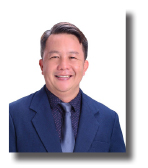 Sunday morning on the 15th of January was a day like no other.
The people are upbeat to the chances of the Miss Philippines competing in the Miss Universe happening at New Orleans.
Celeste Cortesi, a Filipina -Italian Model was trending in the internet.
Experts, predicted her reign from the favorability of analytics.
From Darna – inspired national custume and a vibrant, full of life smile to the sure gait and poise.
As the pageant progressed snd the installments announcement if which she never made the cut, the mood prevailing in this hemisphere , proved to be humid ,hot and angry.
Ms Philippines was a big , big persona here and her inability to get to the round of 16 was anticipate.
Twitter Trends # Celeste but her numbers were down and thus, not part of the last country.
Last country to barge into the 16.
We were sad and you can hear the anguish cries of the neighborhood homes watching the pageant.
Faced with that reality, we switch off the gadgets and soldier on with life, sans the glorious Ms Universe title, we learn to expect.
But there are Morals and take aways.
We were witness to the adjustments employed by the qualifiers.
India and USA were family oriented and creating community involved lives.
The fashion designer in the would be Ms Universe, Miss USA should a community based tailoring and fashion scene.
The Social Workers were abundant in the Top 16 with 3 contestants.
The pageant had shown that socially relevant back story and committed self-less candidates are sure winners.
In the end, I saw the best trait of Ms Universe Pageants its not just about beauty, its about Purpose.
And that must be the REBOUND that I was looking for, from the vanity and the glam, we saw the Social Relevance of this Pageant Frenzy.
I will watch it again next year and may the best lady win, not just the most beautiful, but the most relevant beauty wins.