TACLOBAN CITY – Mayor Gina Merilo of Tanauan, Leyte said that she will simplify the process of business permits as a way to encourage more investors to invest in their town.
Merilo said that attracting more business establishments to locate in their town is one of her main goals as this will result in job opportunities for her people.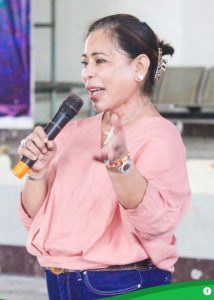 The town mayor said that she has to lure in investors to Tanauan considering that its income has decreased due partly to the coronavirus disease (COVID-19) pandemic.
From their share of national tax collection of P200 million last year, they have only received less than P32 million or P168 million for this year, Merilo disclosed.
Due to this decrease, Merilo said that she ordered her local finance team to improve their local tax collection by conducting tax mapping to encourage local businesses to pay taxes.
Merilo also noted that several businesses had also started opening their branches in Tanauan, adding that Metro Gaisano will soon start constructing its building.
"I made an appeal to investors who come to our municipality that in terms of hiring workers, if possible they prioritize hiring local workers or those from our town before hiring from outside," Merilo said.
"We would like that aside from the LGU gaining income from the businesses, jobs must also be provided to our residents so that they would no longer look or apply for work outside our town," Merilo added.
(ROEL T. AMAZONA)