TANAUAN, Leyte– Mayor Gina Merillo of this town bared her accomplishments since she assumed her post on June 30 of this year.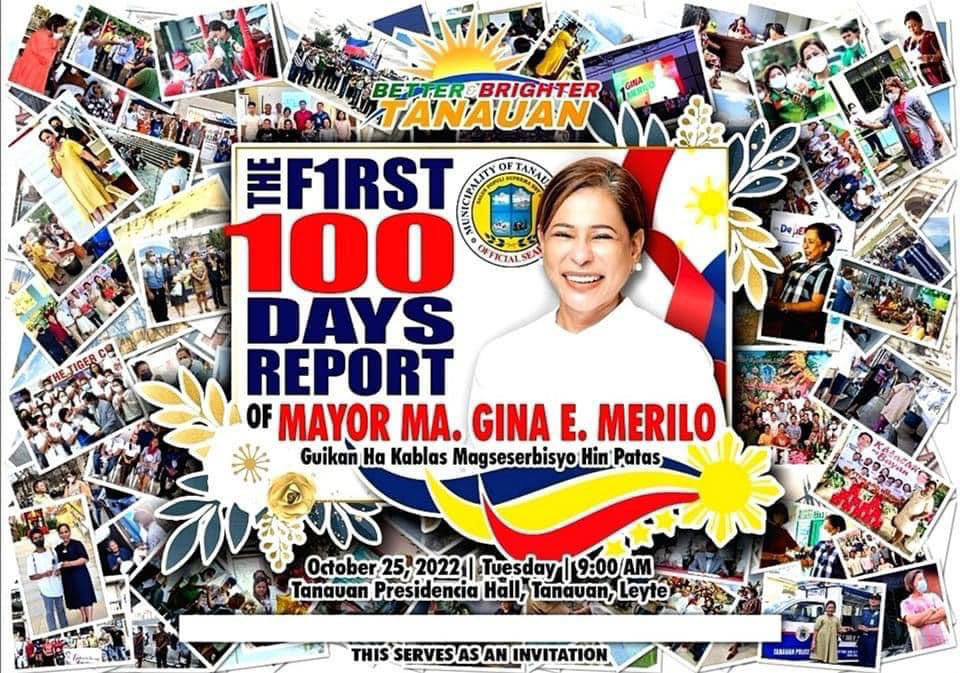 As she made her accomplishments during her state of municipal address last October 25, Mayor Merillo appealed to her constituents to support her administration as it pursue development-related programs.
The report focused mainly on the improvement of the town's physical aspect.
Merillo said that she could not yet give a report regarding the infrastructure projects implemented in Tanauan town considering she just took the post in 100 days.
"First on my list was the cleanliness of the municipal hall, offices, restrooms and even the garage. And people saw the changes, the market, plaza, and even cemetery were not spared they are now clean," she said.
Merillo also boasted in her report that at least 193 new business licenses were issued by the licensing division in the course of three months, providing jobs and other opportunities among her people.
She also reported that Tanauan generated P100 million revenues in her first 100 days in office.
Merillo is also hopeful that additional investors will come to Tanauan so that locals will not go to big urban areas like Tacloban City.
The mayor also is hopeful that Tanauan will become a first-class municipality during her leadership.
In her message, Merillo encourages all the people of Tanauan to support her leadership for them to accomplish more.
Leyte Governor Carlos Jericho 'Icot' Petilla was among those who witnessed the event.
(LIZBETH ANN A. ABELLA)