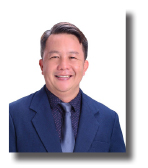 Very expensive brainstorming! This is how Senator Aquilino Pimentel III described the Maharlika Investment Fund in a hearing conducted last February 15, 2023. Brainstorming as an adjective is an indication that not much has been put in the threshold of finality. In local parlance, pinag uusapan at pinag dedebatehan pa lang!
The good senator although pegged as an opposition was not alone in that adverse observation.
Senator Win Gatchalian was flabbergasted to know that there are Trillions of Investible funds in the Landbank but these funds are not plowed back to the agriculture sector, rather it was parked and idle when it can impact that hard hit sector.
Landbank executive admitted that the huge balance sheet is deposit driven and most assets and funds are in guaranteed T Bills and government financial storage.
In which, Senator Gatchalian said that noting the Risk Averse nature of Landbank s mentality why are they in a hurry to invest the trillions worth of funds on something vague as the Maharlika Fund?
In all the hearing buttressed the obvious.
The Fund is not clear on a lot of things. Even, the quite Senator Nancy Binay asked a simple question; do the Maharlika Investment Fund armed with that of having a business plan to know the possible chances of profit?
As i cringed and watch the obvious, I felt sad.
Would we bleed our investible fund on something as vague as this just because it is something that the present administration are keen on having?
These in spite of a lot of things unclear, undefined and half baked?
This in spite of the unclear , vague and obviously subject for brainstorming provisions that can , that may put our government banks in peril.
A scenario that we all must dread to be into.
Calixto Chikiamco, President of Federation for economic Freedom said that the Maharlika Investment Fund qould light a fire in the banking system and would also create a financial contagion. For a prudent man. Fire is not merely symbolic word but a destructive reality. Contagion is dangerous its equal is sickness, malady and really bad for our collective financial health.
The open minded Senate could not help but feel sad about the measure because of many red flags and obvious vagueness on its surface and even its core.
And the taxpayers, the REAL investors are being led to the possible financial loss and God forbid, the malady that comes after.
With the numbers and the push that the powers that be exert , it may pass the proverbial eye of the needle and be approved.
But be reminded that some mistakes are more painful than the others and that we may be bending over backwards to please and break our backs in the process. This is Taxpayers Money after all and we pay taxes deligently, too!