On move to boycott China's goods and services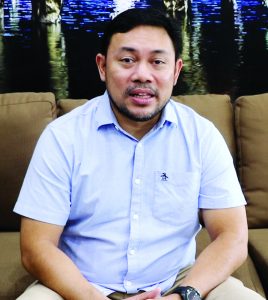 TACLOBAN CITY– Senator Mark Villar said that while he fully supports any move that will help the Philippines assert its territory, plans to boycott China's goods and companies should carefully be studied.
Villar, who was in the city on Thursday (August 10) on his way to Maasin City to attend its cityhood anniversary, was reacting to an earlier proposal made by Senate President Miguel Zubiri for the Filipinos not to patronize any goods and companies from China.
The proposal of Zubiri came in the light of the recent incident at the Ayungin Shoal where Chinese Coast Guard water cannoned the vessels of the country's Coast Guard while they were on a resupplying mission to Filipino troops on board of the BRP Sierra Madre.
Incidentally, Zubiri has also proposed to refurbish the aging BRP Sierra Madre to ensure that it could help deter any intrusions from China forces.
This proposal of the Senate president gets the support from Villar.
"I support (the plan) to refurbish the BRP Sierra Madre. That is okay. I am for anything that will reinforce our claim…… (and) assert our territory," he said in an interview.
"(But on the plan to boycott Chinese goods and companies), siguro pag-usapan yan but definitely i-assert natin ang ating territory. Yan ang hindi pwede i-compromise," the senator added.
Sen. Villar also said that he is not also for the country to ask for the support of the United Nations on this territorial dispute between the Philippines and China.
"Medyo complicated yung diplomacy. So kailangan natin machining sa ating Department of Foreign Affairs kung ano ang pinakamaganda at makabuti sa atin in terms of diplomacy," he said.
Villar also said that this is also better left to the Executive Branch, as represented by President Ferdinand 'Bongbong' Marcos, Jr. being the country's premier foreign affairs architect.
Pres. Marcos earlier said that he would defend the country's territory and that not even an 'inch' of the Philippines would be surrendered to any foreign powers.
In 2016, the country scored a victory on its claim over the West Philippine Sea when the International Court of Justice recognizing the Philippines as the rightful claimant of the territory.
JOEY A. GABIETA