MATUGUINAO, Samar– Lack of schools in some villages of this town was cited as among the factors why communist rebel group's recruitment activity thrives on this town.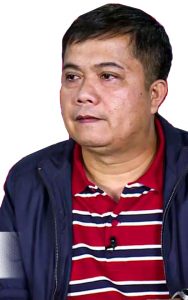 So said Mayor Aran Boller who said that six villages of the town have no schools of their own.
However, two of these six barangays will have their own elementary schools within this year. These are the villages of Bag-otan and Camonoan.
At present, students from these two villages are studying in schools located in their neighboring villages. Students in Camonoan are studying in a public school at San Jose village which is part of Gandara town while those from Bag-otan are studying in school at the town proper.
"After so many years of aspiration to have a school in their village, finally this will be realized this year. The evaluation conducted by the region had a positive result and maybe by August these two villages will have a school," Mayor Boller announced.
About 300 school-age children from these two villages will benefit once the elementary school eventually opens this year.
Boller added that they are also aiming that the farthest village of the municipality, San Roque, will soon have a primary school.
"When I went there, I learned that there were residents who were almost as old as me but had never been to school, not even day care," Boller said.
"As a leader, it's depressing to know that this is happening to the youth. That is why it is not surprising that they are easily recruited by the communist group because they can't even read or write. They can't identify letters or numbers. So we really need to provide and give direction to the youth," he stressed.
The town mayor added that after his visit, he immediately wrote a letter to the education district supervisor that with the help of the provincial government they will do everything to build school in San Roque.
Going to San Roque would take a day hike. The easiest way of going to the village is going to Silvino Lobos town in Northern Samar. The village was declared insurgency free in 2021 but still have some sightings of communist group who are crossing the boundaries of Northern Samar to the other two Samar Island provinces.
Aside from primary school, Mayor Boller added that the DepEd district supervisor in his municipality told him of their plan to open two new secondary schools which will cater to high school students living in the interior villages of the town.
At present the town has only one secondary school, the Matuguinao National High School, which is located in the town proper.
(ROEL T. AMAZONA)