CATBALOGAN CITY – The provincial government of Samar and the Philippine Business for Education (PBed) launched the JobsNext project in the province.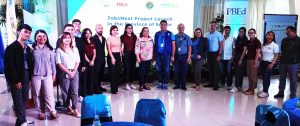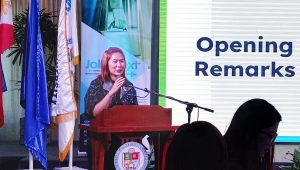 The launching was led by Samar Governor Sharee Ann Tan and PBEd Executive Director Justine Raagas.
The program aims to provide appropriate skills to ensure employability and sustainable future for Samar workforce.
Gov. Tan, in her message, said that the province had already produced more than 10,000 graduates from the scholarship program that they implemented.
But only over 3,900 of them are employed, while others are either underemployed or unemployed.
"I am really eager to implement this project (to be) done properly and with quality," the governor said, adding that she wants that the future work force of Samar will not only be competitive but will also excel in their field when they are deployed not only in the country but also in other parts of the world.
"Our aim is to increase the employment capacity of our people based on what the market demands. We will produce what the market needs," Gov. Tan said.
As partner a of the Samar provincial government, JobsNext's duty includes capacitating the PESO in the job selection and matching process to ensure compatibility between skills of available manpower and offered jobs.
Samar province is the first partner of PBEd whose program is implemented provincewide.
"We recognize the potential the province of Samar has, and with your very huge demographic I think it is time to harness that,"Raagas said.
(ROEL T. AMAZONA)