TACLOBAN CITY – In a bid to address climate change and promote sustainable practices, the provincial government of Samar is set to commence the Samar Bamboo Project on November 20.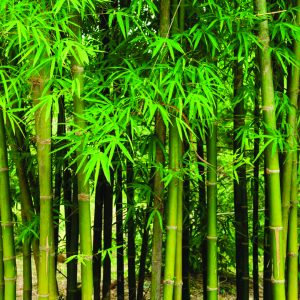 Spearheaded by Governor Sharee Ann Tan, the initiative aims to boost the bamboo industry within the Samar Island Natural Park (SINP), simultaneously mitigating climate change impacts and fostering economic opportunities.
Implemented in collaboration with agencies like the Department of Social Welfare and Development (DSWD), Northwest Samar State University, Samar State University, and support from the Department of Environment and Natural Resources (DENR), Department of Science and Technology (DOST), and Department of Trade and Industry (DTI), the project focuses on reforesting degraded forestlands and watershed.
Giant bamboo, also known as dragon bamboo, will be planted across seven project sites in five identified towns, namely, Basey, Sta. Rita, Matuguinao, Gandara, and San Jorge, forester Wilfredo Lacambra of the Samar Provincial Environment and Natural Resources Office.
This effort will involve 1,154 residents from 26 villages, engaging in activities such as site preparation, planting, and documentation and a cash-for-work program under the DSWD.
The program targets to plant 550 hectares with 110,000 bamboo seedlings for the next five years with funding worth P43.98 million from the province and P3.93 million from the DSWD.
On its first year of implementation, the program will require P15.43 million fund wherein P3.93 million will be provided by the DSWD under its recovery and rehabilitation program while the P11.5 million will the province counterpart to fund the supply of farm inputs, farm tools, construction materials for the establishment of nursery among others.
A budget worth P8.12 million is needed for the next four years for the maintenance and protection expenses, which will be provided by the province.
The initiative not only seeks to combat climate change but also aims to generate employment, improve living standard, and empower women in the agriculture sector.
The project will also have a socio-economic impact to the community through the increase in income in every household, employment of the local labor force, and strengthening of the local economy through bamboo production.
The Samar Bamboo Project will not only focus on the five towns but can also be replicated and scaled up in other municipalities.
Moreover, during the Samar Bamboo Investment Forum held from November 14 to 15 at the DENR Regional Office and at the SINP Headquarter's in Paranas town, Gov.Tan expressed her commitment to highlighting the potential for bamboo-based enterprises in the province.
The forum was participated by DENR Regional Executive Director Lormelyn Claudio, Taft Hydro Energy Corporation president Ruben Diego Picardo, Russel Smith of Rizome Philippines, aDryada business development head Matthieu de Louvier, Audax International founder and chairman Jeremy Knight, and several local chief executives from the Samar.
Taft Hydro Energy Corporation, currently involved in bamboo reforestation in Eastern Samar, aims to plant four million bamboos in collaboration with Samar Bamboo Corporation, Rizome Philippines, Magis Energy Holdings, Iraya Ventures, and aDryada, and aims to extend this effort to the provinces of Eastern and Northern Samar.
(ROEL T. AMAZONA)