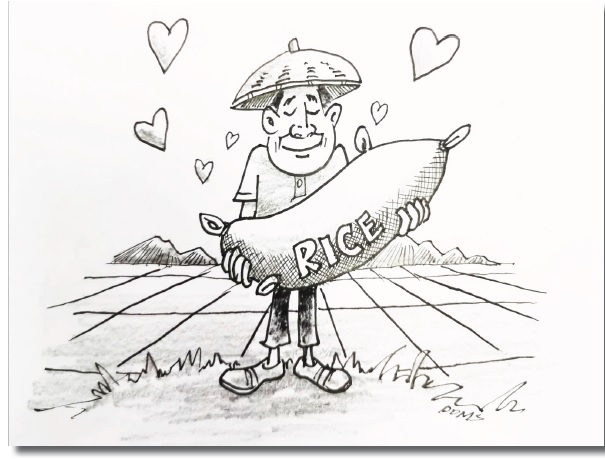 Not many people know that November, the month we are in now, was declared National Rice Awareness Month, that's by virtue of Proclamation No. 524 signed on Jan. 5, 2004, by then President Gloria Macapagal-Arroyo.
This observation coincides with the anniversary of the Philippine Rice Research Institute created under Executive Order No. 1061 dated Nov. 5, 1985. Tasked as the lead agency for this observation is the Department of Agriculture itself, with the participation of other agencies concerned, be they public or private.
The observance draws its relevance from the fact that rice, among Filipinos, is the staple food on the table. Families gather for major meals every day, but these are not complete without rice on their plates. It seems that Filipinos cannot survive without rice for even when they go overseas where rice is hardly available, this is the food stuff that they look for.
Part of this awareness campaign is to let the Filipino people see the value of rice in their lives in particular, and in their families in general. We cannot afford to waste it; instead, we should make full use of it by converting it into other delicacies when, for instance, oversupply makes consumption impossible. Better yet, share it with the hungry if such situation occurs rather than allowing rice stocks to rot in corners.
As a symbol of life, or life itself, for Filipinos, rice ought to be valued and treasured, its production prioritized. Support our local farmers that produce it. Save every grain of it for the survival of hungry Filipinos.