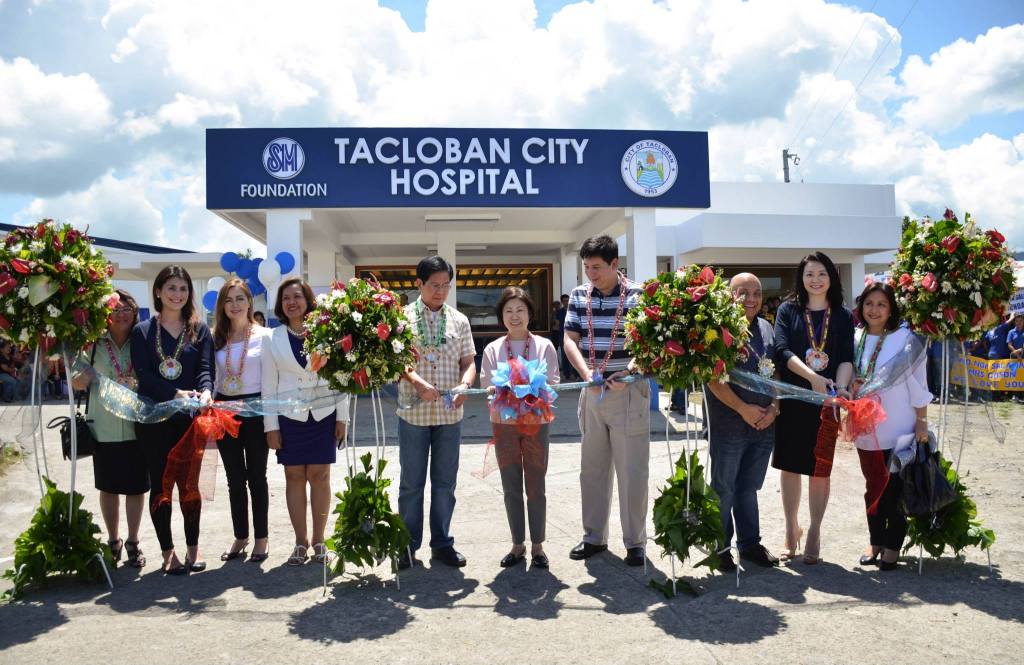 TACLOBAN CITY – From being an almost a wasteland to a symbol of a "build back better" structure. Thus emerged the Tacloban City Hospital after it was repaired and refurbished by the SM Foundation after it was pummeled by supertyphoon Yolanda. On August 27, the said health facility was formally turned over by the SM Foundation to the city government officials led by Mayor Alfred Romualdez and to its head, Doctor Joedina Gumagay.
Romualdez and Gumagay were both obviously overwhelmed with joy after seeing the transformation of the Tacloban City Hospital to what it is now more than nine months after it was destroyed by Yolanda- its bed capacity was doubled from its previous capacity and is now capable of conducting some major surgeries. The massive repair of the 38- year old Tacloban City Hospital located along Marasbaras District thus became the first structure owned by the city government that sustained damage due to the monster typhoon to have been rebuilt.
Secretary Panfilo "Ping" Lacson, rehabilitation czar of the government, said in his speech during the turn over rites, that the finished work was the best example of the build back better policy of the national government.
"This is the best hospital I've ever seen that looks nice inside and out. This is a fine example of not only building back better but safer and faster," Lacson said. The reconstruction of the hospital was among the several facilities build within the so-called Yolanda corridor undertaken by the SM Foundation. Teresita Sy-Coson, vice chairman of the SM Investments Corporations, said that she was happy to see over the transformation of the hospital which could now conduct major operations like ceasarian operations.
Sy described the hospital as an "almost like a mall" type health facility. The project, built for five months is part of the P100 million financial aid of the SM Foundation for the reconstruction of areas pounded by Yolanda in central Philippines. "I was telling Secretary (Panfilo) Lacson that this is almost like a mall. From a level one hospital, it has now been upgraded to level two. It also upgraded the hospital's 50-bed capacity to 100 beds and is now capable of conducting major surgeries," said Sy-Coson. In addition, the charitable institution of SMIC expanded its emergency room, constructed the malnutrition ward and added a new Felicidad T. Sy (wife of Henry Sy) Wellness Center for the children and the elderly and a prayer room.
Mayor Romualdez thanked the SM Foundation for their generosity in rebuilding the hospital. "More than building the infrastructure better, this helps strengthens the character of people," Romualdez said. Chief of Hospital Dr. Joedina Gumagay handed thank you letters from patients, senior citizens and hospital staff to Sy-Coson. "I echo the gratitude of people who come daily. They are assured that they will get all the help they need," Gumagay said. By Sarwell Q. Meniano