As endorsed by Pres. Duterte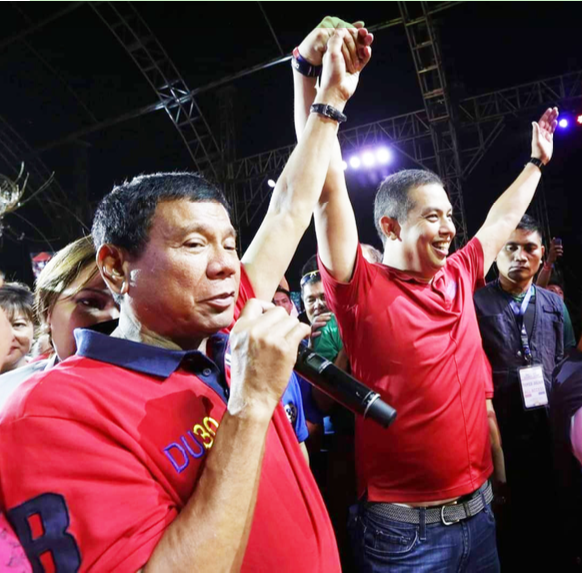 TACLOBAN CITY- Leyte Rep. Martin Romualdez said that he was 'humbled and honored' for being endorsed by President Rodrigo Duterte as his candidate for vice president in next year's elections.
Romualdez, the majority floor leader of the House of Representatives, however, said that the pronouncement of the President caught him off guard but still 'pleasantly surprised.'
Mr. Duterte, who is to step down June 30, 2022, announced that if ever Romualdez would run for the vice presidency, he would not run and would give way to the Leyte solon instead.
"I was pleasantly surprised( by the President endorsement).I'm very, very humbled and honored that he would consider us, congressman from Eastern Visayas, a developing region…for the second highest position in the land," Romualdez said in an online interview.
Asked when he would decide if he would really run for the vice presidency, Romualdez said that he has yet to decide on it adding that he is still preoccupied with his tasks as a congressman.
For one, Congress is busy with several legislative measures like the passing of next year's national budget and other initiatives to address the raging coronavirus disease (COVID-19) pandemic.
"Definitely, I will consider that (running for the Vice President) but for now, our priority focus is on the passage of legislative initiatives needed by this administration to address the COVID-19 pandemic," Romualdez said.
"We are determined on it.We will pray over it and ask for discernment from our Almighty and our leaders for a possible run for the vice presidency," he added.
The lawmaker also disclosed that his party, Lakas-CMD, will 'strengthen' their political alliance with that of Davao City and presidential daughter, Sara Duterte.
The city mayor is reportedly interested to run for President.
Romualdez also said that for now, he is thinking local, particularly on Leyte's first congressional district, especially during this time of COVID-19.
During the 2016 elections, he ran but lost for senator. In 2019, he regained his congressional seat temporarily occupied by his wife, Yedda, who is now a party-list representative.