Asked the public to file complaints against scalawags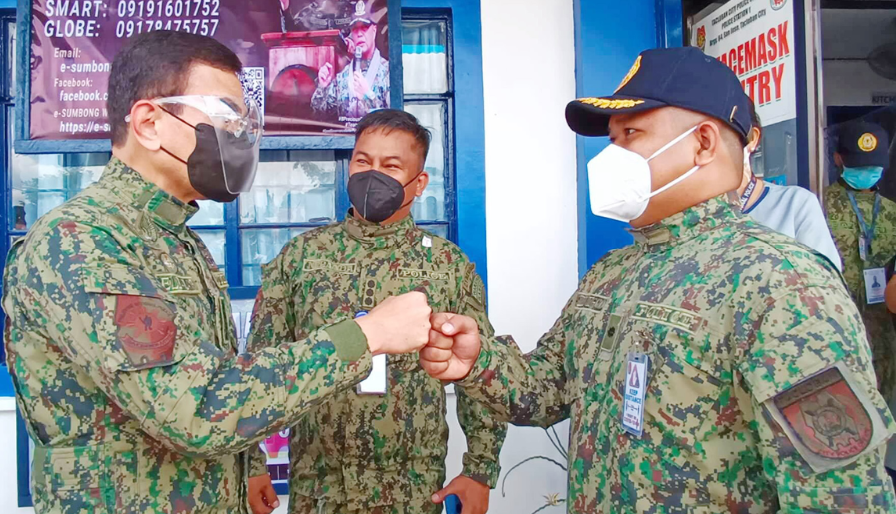 TACLOBAN CITY- Police Director General Guillermo Eleazar said that the police organization under his leadership is serious on zero tolerance policy against so-called scalawag cops.
Eleazar, who is on a two-day visit in the region as part of his command visit, lamented that while there are good cops of the organization, commission of crimes by a few 'rotten eggs' tarnishes the image of the PNP.
"We have zero tolerance against (scalawag police) but these just few rotten eggs affects us," he said on Monday (June 7) during a brief press conference held at the VIP Lounge of the Daniel Z. Romualdez (DZR) Airport, this city.
The PNP chief, in particular, made mentioned of Police Master Sgt. Hensie Zinampan and Senior Master Sgt. Jonel Nuezca.
Zinampan killed a 52-year old woman at close range in Quezon City last May 31 while Nuezca also shot to death another 52-year old woman and her 25-year old son in Tarlac.
Eleazar has ordered for the filing of both criminal and administrative charges against Zinampan while Nuezca is also facing charges for murder who committed the crime while Debold Sinas as the PNP chief.
Eleazar asked the help of the people saying that it is only through their 'trust and confidence' that they could carry their sworn duty and functions as peace officers.
"Help us, our countrymen. Trust us. Only through your trust and confidence that we can deliver our mandate in an orderly and peaceful manner," he said.
He said that their complaint system is being strengthened for the public to file their grievance and without fear.
The "e-Sumbong: Sumbong Mo, Aksyon Ko" system is an online complaint and monitoring system, which allows citizens to submit reports, complaints, or concerns to the PNP via SMS hotlines, social media, email, or QR scanning method.
"With the advancement of technology, the public can now easily report crime incidents and abusive police personnel through the newly-launched e-Sumbong," Eleazar said.
"We developed e-Sumbong because we want citizens to play an active role in crime prevention and solution and in ridding the police organization of misfits and scalawags," the police director general added.
Immediately, the complainant will be acknowledged and will be given a reference number if the complaint warrants an investigation.
Eleazar said that the program should be trusted because only through the public trust and confidence that the police officers can be effective in their jobs.
During his visit, Eleazar made a surprise visit at the Tacloban City Police Station I located at the San Jose District and praised the assigned policemen for having a clean and orderly station.
The police director held a command conference at the PNP regional headquarters based in Palo, Leyte and also witnessed a program attended by former rebels who surrendered to the government.
On Tuesday, he is also set to visit Ormoc City.