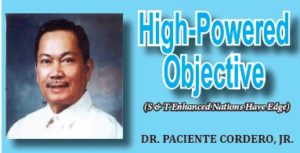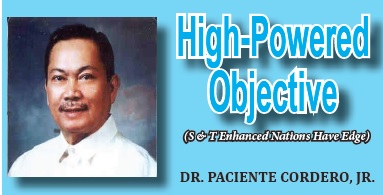 My almost a decade stint in the Middle East, specifically in the Sultanate of Oman, had exposed me to knowing the potentials of Cut Flowers export to the M.E. countries. First hand info from OFWs working as Florist cum flower arranger in the Sultanate's Palace, had it that fresh flowers as decorations inside the Palace functional halls, offices, and private rooms are replaced daily with newly arrived ones coming in crates from Holland. While the flowers bought regularly by the Sultanate were mostly from temperate plants, I still believe that our species of tropical flowers are much comparable in terms of variations in colors, shapes, and sizes. And price would be much cheaper if Philippine cut flowers are exported and find markets in the Middle East countries.
On several occasions that I was invited to attend events in the Palace, provided me first hand experience on how natural, fresh cut flowers are used to decorate the Palace and the houses of then Sultan Qaboos bin Said's members of his official family. All flowers found in these places are imported mostly from Holland. It is very expensive to grow flowering plants in the M. E. but in green houses whose temperature needs to be maintained and watered using timed drip-method.
The discarded cut flowers are normally thrown to waste bins, but during my incumbency as Chair, Board of Directors, Philippine Community School (PCS) and the virtual 'Head' of the OFWs in the Sultanate, I would request the Filipino palace florist/arranger to keep the discarded flowers and donated to the PCS or save the same to decorate whenever there are activities at the Philippine Embassy or at least, as decors at times that the Filipino Community in Oman would have our own affairs.
Still a relatively small-time industry, but for cut flowers coming from the Mountain Provinces and dumped/retailed at the famed Dangwa's Dapitan, Manila terminal, are nowhere to be found in bulk. Statistics coming from the small-scale Philippine Flower Industry show that from 1991 to 2000export sales ". . . of more than $170,000 or barely P18..87 million."
Indeed, production falls short of the growing domestic demand on special occasions such as Valentine's Day, Christmas and New Year, All saint's Day, Birthdays, and on school graduation exercises. This situation gives no choice to flower entrepreneurs, but import flowers like gladioli, chrysanthemums, orchids – more often than not from Thailand.
To remedy the anemic flower production, Filipino farmers and horticulturists need to acquire pre- and post-harvest technologies, build more greenhouses to augment the low flower production in Batangas, Tagaytay and Bukidnon. Also, there are 'cooler areas' in the country, e.g. upland and/or mountain-located barangays which could be converted to flower farms. In Region 8, the mountains of Leyte (Burauen, Ormoc, Dagami, Jaro) plus the mountains bordering the three Provinces of Samar! In Burauen, cold-temperature veggies are grown luxuriantly and flowers are likely to thrive well, too!
ooo000ooo
NEXT TOPIC : "Fruits and Vegetables Immune Boosters Amid 2019 Novel Coronavirus"
SHARE S & t THOUGHTS through E-Mail: drpacjr@yahoo.com.