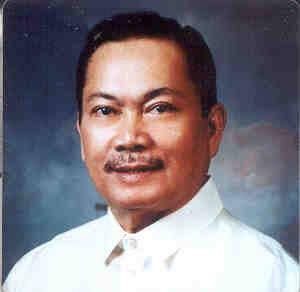 A Philippine-Australia partnership was inked purposely to improve the learning and job skills recently.
A non-government organization called the Philippine Business for Education (PBED), has partnered with the Australian government in the Ausies to reinforce its commitment to Philippine education reform through a P98.7 million support. Most specifically is to improve the quality of education and develop the skills of future workforce, especially college degree graduates
PBED believes the partnership is crucial coming at a time when the jobless Filipinos are increasing and technology is changing fast for workers to cope up. On the one hand, the Australian government's advocacy is that quality education holds the key to a prosperous and productive nation.
To achieve the perceived objective of the partnership, PBED and the Australian government will tackle four focus areas namely: 1) senior high school curriculum improvement, 2) industry involvement in skills development, 3) improving teacher quality, and 4) enhancing education data collections and assessments.
Through the Assessment, Curriculum and Technology Research Center established by PBED (represented by the University of the Philippines) and the Australian Government (represented by the University of Melbourne) will work together and support the Department of Education (DepEd) "on reviewing and revising the K to 12 curriculum." The group believes that "reforms would be important for ensuring that graduates have adequate skills and are more employable."
MY COMMENT:
The PBED and the Australian government partnership geared toward quality education by following the 4 focus areas afore stated and in collaboration with DepEd K to 12 curriculum review and revision are keys to improving job skills and ensure employability of future tertiary education graduates.
This is a move in the right direction thanks to the business-led education advocacy group partnership with the Australian Government.
Personally, as one involved in the academe, I had some apprehensions on the K to 12 curricular offering – conceived during the closing years of the Arroyo presidency, implemented by the Aquino administration hastily! All along I though that the curriculum should have been PILOT-TASTED and/or VALIDATED before implementing in mass!
ooo000oo
NEXT TOPIC : "Sound solar-power irrigation and water management"
SHARE S & T THOUGHTS through E-Mail: drpacjr@yahoo.com.