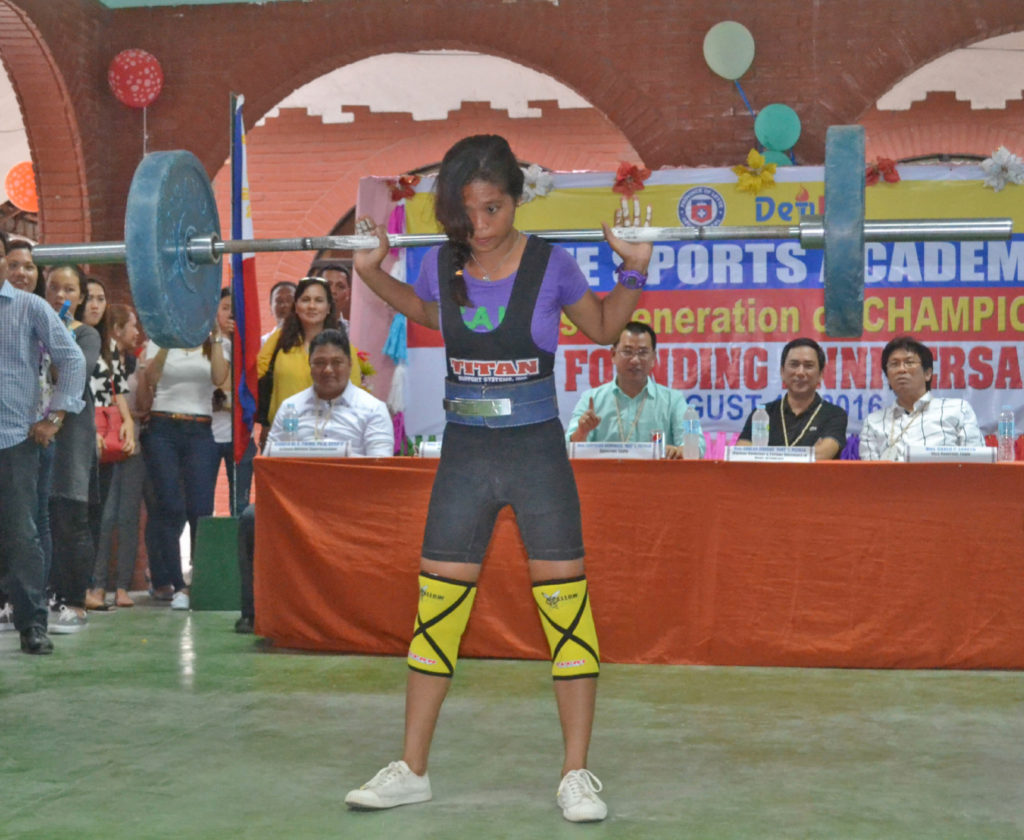 TACLOBAN CITY- The Leyte Sports Academy (LSA), based in this city, is now producing world class athletes. Thus said Leyte Governor Leopoldo Dominico Petilla speaking during the sixth anniversary of LSA last August 19. Petilla said that scholar-athletes from LSA are now considered as powerhouses who could compete against the country's best. The governor added that the sporting academy has also produced athletes who have won honors and medals in various international sports competitions.
He said that as of this year, LSA athletes have already won 21 gold medals, 11 silver medals and 2 bronze medals in international competitions.  One of them was Veronica Ompod, 15 and from Matag-ob town.
She was invited by the Philippine Sports Commission to Texas, USA representing the Philippines and won gold medal at the World Classic Power Lifting Championship.
"I am confident, and I just hope and pray, that more gold medals will be won by the LSA scholars this year in international competitions," the governor said. Last year, Petilla said, LSA athletes won 10 gold medals, 22 silver medals and 9 bronze medals in ASEAN competitions held in Hong Kong and Taiwan.  And in 2014, Eastern Visayas had the first taste of gold medals when the LSA athletes won 6 gold medals at the 2014 Oceania & ASIAN Powerlifting Championship held in Melbourne, Australia in the month of December of that year.
In the regional and national scene, LSA scholars have already won 41 gold medals, 45 silver medals and 34 bronze medals. Last year, LSA athletes won 237 gold medals, 116 silver medals and 69 bronze medals in several athletic competitions. While in 2014 LSA athletes won 41 gold medals, 45 silver medals and 34 medals, he further added.
Petilla said that LSA athletes are now the national record holder of the 4×400 relay for the secondary girls with a time of 3:56 minutes. Petilla said that with the gold medals won by the LSA athletes, it has improved the EVRAA standing in the Palarong Pambansa from the second to the last place to the present standing of 13th place.
LSA was founded last August 19, 2010 with the objective to promote world class athletes from Leyte and win gold after five years, however, the first gold medals were won in four years' time in 2014 in international competitions held in Australia. LSA started with 37 students composed of 11 elementary and 26 secondary students with formal training started on athletics, boxing and swimming and later on included more training. At present the academy has an enrollment of 130 elementary and high school students. The academy has now 37 graduates enrolled in Visayas and Metro Manila universities as full college athlete scholars.  (RESTITUTO A. CAYUBIT)