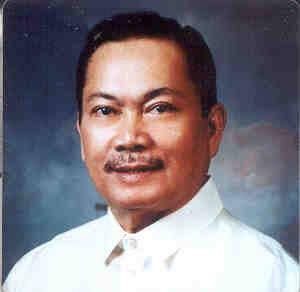 A P10-billion program to address the malnutrition problem of the country was launched by President Ferdinand Romualdez Marcos, Jr. was his message during the launching of the Philippine Multi-sectoral Nutrition Project (PMNP) held at the Manila Hotel recently.
PBBM believes that a well-nourished and healthy citizenry plays a significant role in economic development, resonates former President Gloria Macapagal-Arroyo's oft-repeated statement that "science and technology hold the key to the nation's economic development"
He (Marcos), was also quoted sternly warning "against the insidiousness of the malnutrition problem" in the Philippines. Accordingly, with the PMNP adopting a multi-sectoral community participatory approach where services go directly to the Local Government Units (LGUs), especially those in need of interventions, including health and nutrition.
The PMNP fund, loaned from the World Bank, has been earmarked to intervene some275 municipalities until 2025, the last year of his term as president. Of these, 40 municipalities are located in the Bangsamoro Autonomous Region in Muslim Mindanao (BARMN). The same program expects to benefit about 977,626 stunted children.
As a reward, the government is looking at incentivizing LGUs found to have successfully implemented the PMNP project/s. PBBM has urged concerned LGUs to judiciously use the PMNP funds, Congress to continue crafting measures that will help eradicate malnutrition while uplifting the standards of the primary health care and nutrition in the Philippines. And, improve its 5th ranked country in the East Asian and Pacific Region identified with the highest stunting prevalence and for being one of 10 countries with the number of stunted children in the world statistics.
MY COMMENT:
Stunting (among humans) is aggravated when nutrition and health suffer due to the low supply of nutritious food and the insufficiency of existing primary health care program. This situation places the Departments of Agriculture and Health on the spot. Records show how Congress has crafted and passed laws to improve the health services program and enhance agricultural crop production to meet the needs of JUAN DE LA CRUZ's FAMILIES. Netizens point 'accusing fingers' to the branch of government on their level of implementation and monitoring of the health and food policies of the country.
ooo000ooo
NEXT TOPIC : "Foreign entities vie for offshore wind projects in the Philippines"
SHARE S & T THOUGHTS through E-Mail: drpacjr@yahoo.com.