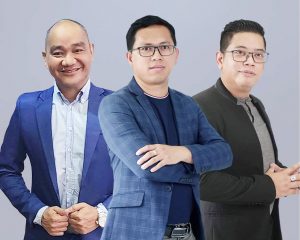 TACLOBAN CITY– Paytaca, a pioneering startup in the cryptocurrency industry, has successfully closed its seed funding round, raising $450,000 (around P24.5M) from prominent angel investors from abroad. The company aims to revolutionize the payment landscape by promoting the widespread adoption of Bitcoin Cash (BCH) by providing a streamlined, cost-effective peer-to-peer payment experience. They have had two successful pre-seed funding campaigns in the past year alone.
Founded by Dr. Joemar Taganna (CEO), Aaron JP Almadro (Marketing Director), and Michael Machica (CFO), Paytaca has made waves in the market by offering a single cryptocurrency-focused approach instead of adopting multiple cryptocurrencies like many of its competitors. The strategic choice for BCH was driven by its exceptional speed, affordability, programmability, and widespread global usage in payments.
"Our vision at Paytaca is to create a payment ecosystem that not only empowers individual financial freedom through usage of crypto but also translates its advantages into tangible cost savings for users. With Bitcoin Cash at the core of our wallet super app, we are delivering incentives that encourage broader adoption," said Joemar Taganna, CEO of Paytaca.
The seed funding round was backed by esteemed angel investors from the cryptocurrency space led by Molecular, Mike Komaransky, Renegade D, and Toorik. The injection of funds will accelerate the development and rollout of critical features, expand Paytaca's user base, and establish a robust merchant network, starting in the Philippines and other regions that are considered hotspots of BCH adoption.
Paytaca has already achieved significant milestones with its fully functional, feature-rich BCH wallet app. Within a short span, the app has garnered approximately 10,000 downloads, with 2,000 active users across Android, Chrome extension, and iOS beta program combined.
Unlike other traditional wallet companies that merely focus on enabling cryptocurrency storage and spending, Paytaca is committed to create a range of innovative services within its BCH-focused wallet super app, like online marketplace and delivery services for subscribed merchants as well as peer-to-peer exchange, with low to almost virtually zero service fees.
"Cryptocurrency is usually understood by Filipinos to be purely for trading. Purchase, hold it, and hope it increases value. We, at Paytaca, want to change that by making cryptocurrency usable. Now, through the Paytaca wallet, even simple purchases like a cup of coffee or a doughnut, could be paid with crypto. Locally, we have around a dozen merchants within Tacloban City alone. With the success of our seed funding, we will be able to onboard more merchants and entice more consumers to use BCH through Paytaca," shares Marketing Director Aaron JP Almadro.
The Paytaca team's dedication to its mission did not go unnoticed in the global BCH community. "Paytaca's commitment to making the benefits of cryptocurrencies accessible and affordable aligns perfectly with our investment philosophy. We are excited to support their vision of a more equitable and free society," said Molecular, one of Paytaca's investors. (PR)