TACLOBAN CITY – The Philippine Airline (PAL) will have its maiden flight to Borongan City on December 19, the airline company announced.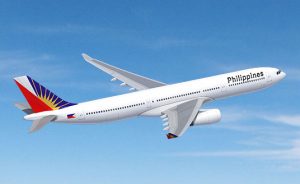 The airline will offer twice a week flight from Borongan City to Cebu.
Mayor Jose Ivan Dayan Agda welcomed this announcement from PAL which he said will contribute a lot in the local economy of the city and in promoting the tourism potential not only of their locality but also of the entire Eastern Samar province.
"This flight is a gamer changer in the sense it will really boost our tourism and at the same time our agriculture sector. Its value added is unquantifiable because this definite will help boosting our economy," he said.
"I hope that the people of Borongan and of Eastern Samar will patronize on this because our goal and vision such as in the tourism sector is not only for the city to be known but also for our neighboring towns," Agda added.
As part of the opening of PAL flight at the city airport, a job hiring was announced this week for those who wanted to at the Borongan Airport. Available job includes customer sales associate and loader.
The city government did several safety works at the Borongan Airport for its operations like installation of perimeter fence along the runway.
(ROEL T. AMAZONA)