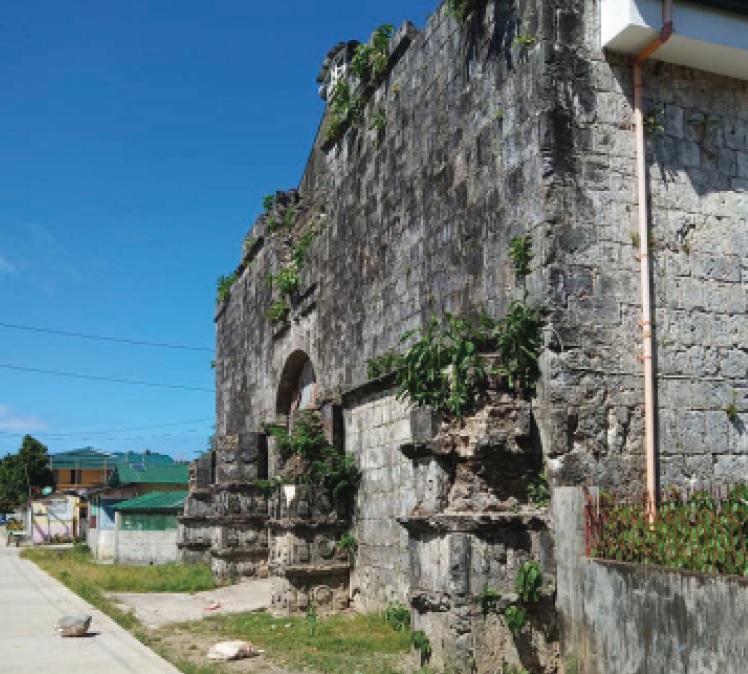 The strongest to hit the region in 2 years
TACLOBAN CITY- The strong 6.5 magnitude earthquake that rocked the region did not result to major damages.
This was the assessment made by the regional Office of Civil Defense (OCD) which said that no major infrastructures like roads and bridges sustained serious damage due to the tremor that hit the region on Tuesday (April 23) at about 1:37 pm.
"We are thankful that we did not sustain any major damage compared to Luzon's 6.1 magnitude (tremor)," OCD Regional Director Henry Anthony Torres said.
Luzon, to include Metro Manila, sustained a 6.1 magnitude earthquake on Monday (April 22) which resulted to damages of buildings with 16 confirmed dead and still missing persons.
The Tuesday jolt was the strongest to hit the region since the 6.5 magnitude tremor on July 16, 2017 that killed four persons, injured 100 others and tumbled several buildings and houses. It also resulted to a region-wide power outage that lasted for weeks.
Torres also said that seven people sustained injuries as a result of the tremor with no casualty reported.
Of these injured people, three were from Catarman, Northern Samar-Ricky Pabroa,39; Joseph Froilan,46; and Ernesto Aseo,42; one from Mondragon town, also in Northern Samar, William Milagros;48 and one from Catubig, also in the same province, Nikki Osal,34; one from San Jorge, Samar, Clarita Borden; and one from Tacloban City, Analyn Ibanez.
The Tacloban Rescue Team Unit (Tacru), however, said that they rescued four people, three of them students, who sustained minor injuries due to the quake.
The regional office of the Philippine National Police (PNP), meantime, reported 17 persons who sustained injuries related to the earthquake.
In San Julian town, the epicenter of the 6.5 magnitude tremor, its municipal disaster risk reduction management officer, Florence Rebamontan, said that three persons sustained minor injuries.
They were Elsa Godino,67 of Brgy.3; Bonifacio Encabo, 70 of Brgy. San Miguel; and Dolly Ponbo,30 of Brgy. Nena whose house made of light materials was damaged after a firewall of their neighbor's house fell down.
Rebamontan, in a phone interview, said that six public elementary schools in the town also sustained cracks.
These are the San Isidro Elementary School; Bunacan Elementary School; San Miguel Elementary School; San Julian Central School; Campidhan Elementary School and Libas Elementary School.
The portion of the belfry of the centuries-old Church of Our Lady of Seven Sorrows fell down due to the tremor.
She also said bridges located in the villages of Casoroy and Campidhan sustained some cracks though these facilities remain passable.
Roads leading to the villages of San Miguel and Bunacan also saw some cracks, Rebamontan said.
She also said that four houses were destroyed due to the tremor.
"Our power supply was restored at 10:30 Tuesday night," she said.
Upon the order of Tacloban City Mayor Cristina Romualdez, a composite team led by the City Engineering Office immediately conducted their inspections on buildings, particularly business establishments and public offices, to ensure their safety for human use.
Among the facilities in the city that sustained damages were the Asian Development Foundation College and ACE Medical Center, whose construction is still ongoing, which sustained cracks, the OCD reported.
The regional office of the Department of Public Works and Highways (DPWH), in a separate report, said that all major roads and bridges in the region were passable.
Several government regional offices located at the Government Center in Palo, Leyte, like the National Economic Development Authority; Philippine Coconut Authority; and the Department of Education-Leyte office, sustained cracks.
Several barangay halls, basketball courts, schools, and government offices in other parts of the region also reported of minor damages, the OCD said.
The water supply in San Jorge town, Samar, was damaged due to the tremor, it added.
On the day the strong earthquake hit the city, panic ensued amid fear of a tsunami.
Mario Sy, who was just confined at Divine Word Hospital for a back pain and whose wife, May, just delivered their baby girl on April 20 were almost pinned down after packs of people who were standing at the hospital's grounds went into panic and tried to get inside the facility as someone was overheard shouting of a tsunami coming.
The Philippine Institute of Seismology and Volcanology (Phivolcs) did not raised any tsunami alert though it said of aftershocks.
The tremor was felt in the city at Intensity 5.
The tremor resulted for the temporary shutdown of its power supply but was restored 10 minutes later.
Louis Po, a Grade 12 student, suffered a sprain on her left leg as she tried to get out from 578 Emporium, a business establishment located at its downtown area.
"I was on the elevator when the earthquake happened and suddenly, there was a mad rush of people going down," she said.
Hotel guests were also seen coming out to the streets due to the tremor.
Artemio Caneja, regional director of the Department of Interior and Local Government, said that he was having a meeting at Hotel Alejandro when the tremor occurred, sending them to practice the hold, duck and cover.
"And after a while, we all went outside the hotel," he said.
Classes and offices were promptly suspended due to the quake, resulting to a traffic jam.
BY: JOEY A. GABIETA, ROEL T. AMAZONA