NSSDEO, Brgy. Burabud, Laoang, Northern Samar– The Maintenance Section of the Department of Public Works and Highways (DPWH) Northern Samar 2nd District Engineering Office headed by Engr. Francisco Y. Taňala has been consistently rated as 'outstanding' for the implementation of Department Order No. 41 series of 2016; for six consecutive semesters since 2020.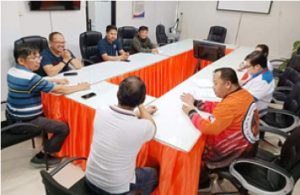 In a Memorandum dated December 29, 2022 by Director Melvin Navarro, Director IV, Bureau of Maintenance, DPWH Central Office through DPWH Region VIII, Regional Director Edgar Tabacon commended NSSDEO for a 100% final rating with its corresponding subjective equivalent of 'Outstanding' relative to the Road Maintenance Performance Assessment/Rating pursuant to the Interim Guidelines of Department Order No.41, Series of 2016.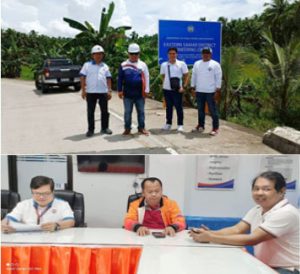 The technical team from DPWH-RO VIII Division headed by Engr. Nilo Jumagdao validated and inspected the performance in maintaining the Policy Guidelines on the Maintenance of National Roads and Bridges within the NSSDEO jurisdiction.
The inspection was accompanied by the NSSDEO District Maintenance Engineer Francisco Y. Taňala, Assistant Chief Engineer Nicanor L. Mejos, Jr., and technical personnel of NSSDEO Maintenance Section.
'Ensuring and prioritizing the safety and convenience of the travelling public has always been our key goal for a better national roads and bridges, and this is the reason why the district office got an outstanding rating during this year's road rating conducted by the regional office'. OIC-District Engineer Charlito Carlobos said.
Section Chief Engineer Francisco Y. Tańala is supported by Engr. Nicanor Mejos Jr. as his assistant while Engineers Shawnameh B. Osias, Danny M. Pillado, Jr., and Christian Dave C. Pangandoyon are all acting as Maintenance Point Person (MPPs) in the Pacific and Mainland Area respectively.
(LYCA MAE T. QUILICOL,PIO Alternate)