Pres. Marcos to lead 'Yolanda' program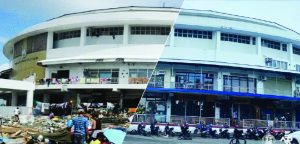 TACLOBAN CITY– President Ferdinand Marcos 'Bongbong' Marcos, Jr. will lead this year's commemorative program of the onslaught of Super Typhoon 'Yolanda', now in its 10th year.
For this year's commemoration of one of the world's deadliest typhoons to hit inland that resulted in the deaths of more than 6,000 people, over 2,200 are from this city alone, will be of a 'thanksgiving.'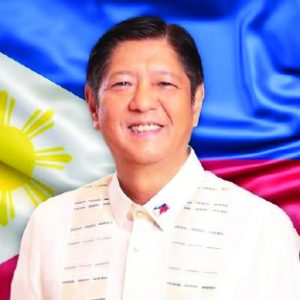 The President will arrive in the city in the morning on Wednesday (Nov. 8) and will proceed to the Tacloban City Convention Center (astrodome), once the biggest temporary shelter of Yolanda survivors who lost not only their material things but also their loved ones.
Mr. Marcos will be accompanied by Leyte congressman and Speaker Martin Romualdez and will be welcomed by local officials led by City Mayor Alfred Romualdez.
Last year's anniversary, the President also graced the event held at the mass grave in Barangay Basper, where the more than 2,200 people from the city who died due to Yolanda where buried.
During this year's commemorative program, the President will also lead in the distribution of land titles to Yolanda survivors.
In the afternoon, a Thanksgiving Mass will be held at the mass grave site at the Holy Cross Memorial Park.
A solemn candlelight ceremony in every streets of the city will marked the end of the commemorative program.
Ma. Lumen Tabao, city tourism officer, said that unlike in previous commemorations, this year will be more on thanksgiving and will have a 'celebratory tone.'
"It's been 10 years now. What we will be observing is a thanksgiving, especially to those who extended assistance to us like various international nongovernment organizations which help us recover fast from devastations," she said.
"This is our way of saying thank you to them and 10 years after, this year is a celebration of a new lease of life especially coming from the pandemic that we all have experienced," Tabao said, referring to the coronavirus disease.
This sentiment is also being shared by Emelita Montalban, who was the village chairman of Brgy. 88-the worst-hit village in the city- at that time.
"Of course, we cannot forget Yolanda but I think we have to move on and just be grateful that we have survived," she said.
Ten years after, Montalban described the major disaster as a 'blessing in disguise.'
"It was a sort of a blessing in disguise for many of us, save of course for those who have lost their loved ones," she said.
She was referring, in particular, to the housing assistance extended to Yolanda survivors who were mostly living in houses not only made of light materials but erected on public lands.
"Now, we not only own a house but a shelter against typhoons. For us, this is something that we can be grateful," Montalban said.
"The families from our village who are now living in the different resettlement sites now live comfortably. They now live in better and concrete houses unlike before where they lived in houses mostly made of wood and corrugated sheet metal," she added.
Montalban herself is now residing in one of the 15 resettlement sites put up by the government in its northern part, about 14 kms away from the city proper.
These houses, built a year after Yolanda pounded Tacloban City, were either built by the government through the National Housing Authority (NHA) or by multiple nongovernment organizations, both local and international.
She said that more than 3,000 families from their village are now living in various resettlement sites though about 900 families remain to reside in Brgy.88.
And these resettlement sites are safe from possible occurrence of storm surge, considered the main reason why Yolanda turned into a deadly typhoon, as they are located away from any body of water.
Barangay 88 faces Cancabato and San Pedro Bays where the wall of water cascaded towards the village and the rest of the city, reaching to more than 20 feet.
Montalban, who now lives at North Hill Arbours in Barangay 106(Sto. Nino) for the past five years now, said that those who chose to remain in Brgy 88 are those residing in subdivisions or due to the nature of their work.
Tedence Jopson, assistant chief of the City Housing and Development Office, said that the northern part of the city, where the resettlement sites are located, is now a 'booming area.'
"Overall, the northern portion of the city is looking good with all the basic amenities like water and power put in place. That portion of the city is booming. There are now several business outlets like gasoline stations, convenience stores operating 24/7, among others," he said.
The official added that the resettlement area is also proximate to the Eastern Visayas Medical Center, the regional hospital located in Brgy. Cabalawan, where they can get access to their medical or health needs.
The city government under Mayor Romualdez has also put up a city hall extension office in the north to cater to the needs and concerns of the people there, Jopson said.
A police and fire station offices were also built there as well as a training center, market, health centers, schools, evacuation centers, parks and basketball courts, and even a cemetery, Jopson added.
According to Jopson, the northern part of the city is now populated by half of the city's more than 245,000 residents, counting the regular residents of the villages there.
"That is practically a city within a city and while the cost of living there is quite expensive for the residents but at the end of the day, our main purpose is to put these families into a safe place," he said.
Jopson also said that the city government makes sure that all the resettlements will not experience flooding especially during heavy rains or typhoons.
"Ten years after, our people have learned lessons from Yolanda in terms of what to do before a disaster strikes. We don't have to order them to transfer or relocate to a safer structure," he said.
He said that this change of attitude was noticed for the past typhoons that hit Tacloban since Yolanda with the city government identifying several evacuation centers, mostly schools. Several houses after the massive typhoon put additional floors in case there will be massive flooding.
Jopson said that just like in the city proper, the city government has constructed or improved the drainage canals in each of the resettlement sites and rehabilitated rivers to ensure that there will be no flooding there.
Road widening within the sites or leading to the sites were either been constructed or ongoing, the official added.
JOEY A. GABIETA