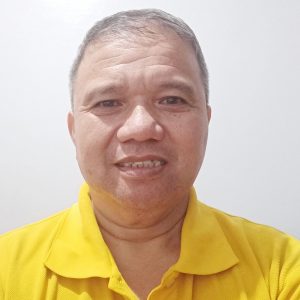 In the light of recent hazing incidents hugging the headlines of mainstream media and triggering senate investigation in aid of legislation as well as discussion on various media platforms, this writer condemns all forms of hazing which is a violation against life and condole with the victims and their families.
The act is murder, pure and simple. It is a violation of the Divine Law, primarily the fifth commandment "thou shall not kill", Act 3815, specifically Article 248 (murder) and Article 249 (homicide), Articles 263, 264, 265 and 266 (physical injuries) and Article 8 (conspiracy).
While we condemn the perpetrators and join the civilized peace-loving people is demanding for justice for the victims and their families, we maintain the position that those in association for being members of the organization where the culprits belong, should not be dragged into the wrongdoings of their peers and the school where the organization is located.
The incidents brought into the limelight Republic Act 8049 and Republic Act 11053 as these laws are placed into public scrutiny and the senate inviting the suspects and the members of the organization that were allegedly involved in the hazing that resulted to the death of the victims.
It is apt to declare in unequivocal terms to detest any and all forms of hazing or physical castigation of anyone aspiring to be a member of our organization. It is with honor and integrity that long before the enactment of Republic Act 8049 in 2018 and Republic Act 11053 on 24 July 2017, and since the time of the founding of our organization on 26 September 1967 up to the present, we have no record of and has never been involved hazing.
Students who are aspiring to join organizations must get rid from those that practice physical punishment and hazing. The requirement to undergo initiation rites that in some cases result in untoward incidents must be stopped for goodness sake. There are so much more to life than misplaced brotherhood and sisterhood.
It is high time that congress make put some into existing laws that seems to be followed more on the breach than in the compliance. The victims have yet to obtain justice and the horrendous tales of their fate has now lost the limelight of public discussion. Parents who send their children to school primarily to provide them a better future, deserve a peace of mind while their children are outside their home.
To all forms of hazing, let us courageously stand united to say NO.
comments to alellema@yahoo.com