3rd year in the running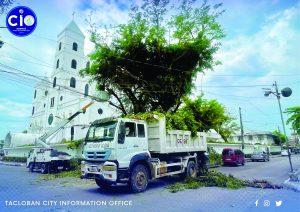 TACLOBAN CITY– Just like the past two years, there will be no staging of the Kasadyaan Festival of Festivals.
The organizers of the Kasadyaan Festival of Festivals, acclaimed as the premier cultural festival in the region, decided to forego the holding of the said festival this year due to the lack of preparation among municipalities who are supposed to join the annual event.
The festival is participated by different municipalities not only in Leyte but even those coming from other towns and cities of the region.
The Kasadyaan Festival of Festivals is being held during the annual fiesta of Tacloban City which falls on June 30.
"Since most of the municipalities of Leyte were not able to prepare for their festivals, the committee has decided to forego the Kasadyaan Festival this year…," the committee said in its communication as signed by its chairperson, Mayor Remedios Petilla of Palo town, dated May 15.
But instead, the group decided to have nightly activities at the Remedios Trinidad Romualdez (RTR) Park, this city, which involves dance and singing competitions and performances.
The organizers vowed to stage the festival next year, adding that this early, they are making some preparations.
The Kasadyaan Festival of Festivals was first staged in 1996 and has been regularly held until the past two years now due to the coronavirus disease (COVID-19) pandemic.
Among its participants are the Buyugan Festival of Abuyog which has joined and been invited to several international cultural festivals; the Linganay Festival of Tanauan and the Karatong Festival of Dulag, past winners of the Cebu City-based Sinulog Festival.
It was learned that the Pintados Festival, organized by the Pintados Foundation, will be held this year.
Eugene Tan, the foundation's president, that they are just awaiting for a permit from the city government of Tacloban for them to divulge when they will stage their street parade.
The city government-back Sangyaw Festival's Parade of Lights has yet to officially confirm if they will also stage a street parade, two years since it was canceled due to the pandemic.
Meantime, the municipal government of Kananga, also in Leyte, is preparing for the first staging of its own festival, "Kananga Kaanyag Festival.'
The said festival is in connection to the town's founding anniversary on June 11.
The festival is to officially start on June 7 with several line-up activities and events like floats parade, tree planting particularly ylang-ylang as the town's official flower, and the search for the Kaanyag Festival queen.
"The Kananga Kaanyag Festival is a celebration of the fragrance, beauty, and bounty of our beloved town. We invite everyone to join us in this grand launch and immerse themselves in the vibrant culture and rich traditions that make Kananga truly unique,' Mayor Matt Torres said in a statement issued on Tuesday (May 30).
JOEY A. GABIETA