To ensure the power grid's optimal performance, transmission service provider NGCP continues to upgrade its substation facilities nationwide through its ongoing substation reliability projects.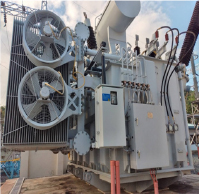 These improvements introduced by NGCP are filed with the Energy Regulatory Commission (ERC). Many of these projects were implemented from 2016 onwards but have not yet received ERC's provisional approval. Given the operational need, NGCP proceeded with the implementation of these projects, setting aside for later, the issue on recovery approvals from the ERC. "Our priority has and will always be doing what is best for the public. Financial considerations can take a back seat and be threshed out later," the company stressed. "We hope to correct the impression that the consumers are somehow shortchanged with how rates are computed. Our commitment has never wavered: we serve the public, and we work within the legal and regulatory framework of our concession and franchise," NGCP emphasized.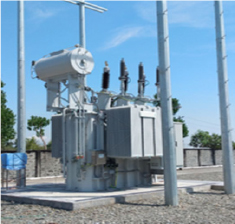 Since taking over transmission operations in 2009, NGCP invested PhP3.289 Billion in upgrades across 15 of its substations and converter stations in Taytay, Binan, Quezon, Abaga, Mexico, San Jose, Sucat, Compostela, Davao, Ormoc, Naga, Araneta, Agus 2, Calaca, Agus 6, and Tiwi A and C. These improvements cater to the increasing load growth and reliability of the system.
NGCP also implemented its power transformer replacements to update old and aging transformers installed prior to the privatization of the transmission grid. From 2018 to 2021, NGCP replaced 33 power transformers and improved the efficiency and reliability of substation operations. Twelve transformers were replaced in North Luzon, 4 in NCR, 5 in South Luzon, 3 in Visayas, and 9 in Mindanao with a total equipment cost of US$37.7 Million or PhP1.8 Billion.
Besides this, 14 spare power transformers worth US$14.6 Million or PhP764 Million were also delivered to 6 substations in North Luzon, 5 in South Luzon, 1 in Visayas, and 2 in Mindanao.
NGCP also constantly prepares for possible effects of man-made and natural calamities that may affect the continuous transmission of power. The company included the procurement of mobile transformer units that can be moved, installed, and energized within the region in less than 36 hours to restore power serving specific localities. Four mobile transformer units worth US$12.1 Million or PhP612 Million have been delivered to substations in Mexico in Pampanga, Daraga in Albay, Cadiz in Bacolod, and in South Cotabato.
"The company continually implements projects to improve substation operations for the efficient and reliable delivery of power. NGCP invests in the best technology to better serve its customers," said NGCP. (PR)