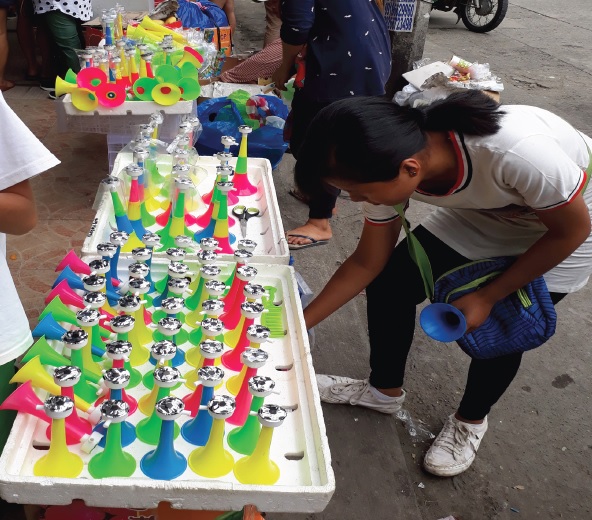 No firecracker-related incident
BY: ROEL T. AMAZONA, RONALD O. REYES
TACLOBAN CITY- The New Year celebration in Eastern Visayas was described as generally peaceful by police authorities as they have attained the zero firecracker-related casualties.
And this was achieved due to the support of the public and strict monitoring of the police force, Lt. Col. Ma. Bella Rentuaya, regional information officer of the Philippine National Police (PNP), said.
As of 4:00 p.m., Wednesday, January 1, the region also recorded zero casualty on indiscriminate firing or stray bullets.
Rentuaya, however, said they have arrested at least five persons for illegal possession, use, and sale of firecrackers.
According to Rentuaya, they have deployed a total of 1,406 police officers on places of convergence, transportation terminals, and for route security in observance of the Yuletide season.
Earlier, PNP Regional Director Ferdinand Divina warned the public on the regulation and control of the use of firecrackers and other pyrotechnic devices.
At the Eastern Visayas Regional Medical Center (EVRMC), the hospital did not recorded any firecracker-related injury covering December 21 until Dec.31 period.
However, on the morning of Jan.1, a 12-year old girl from Borongan City, Nicole Capito, was treated due to a firecracker blast. She sustained minor injury due to a 'kwitis.'
Meantime, the regional Department of Health (DOH) recorded at least two injuries related to the celebration during the Christmas and New Year celebrations.
The injured individuals were from Rosario, Northern Samar and Oras, Eastern Samar who suffered injuries after using an improvised "lantaka."
The DOH-8 said that lantaka was the number one cause of injury in the region during the revelry.
It added that the blast from improvised lantaka may cause blindness or eye injuries, even hearing problem or burn.