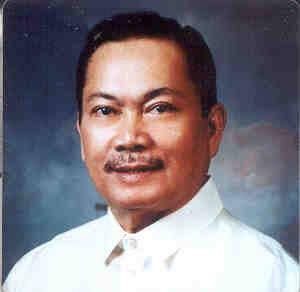 Maynilad Water Services Inc. (MWSI), which owns the Metro Manila's West Zone concession, has introduced a new algae control equipment in Laguna Lake. The MWSI's 3 new units of ultrasonic algae control equipment installed units at its Putatan Water Treatment Plant (PWTF), helps monitor algal blooms and checks algal proliferation that affect the water quality in the Lake.
The 3 unit equipment costing P9 million, are designed to eliminate algal growth within a 500-meter radius and provide real-time data on the quality parameters of the raw water that could indicate presence of algae population. It, also, helps identify species of algae growing in the Lake. The latest equipment brings to 6 units already installed around the PWTF – helps address possible raw water problems in the Lake caused by algal concentrations.
The Lake's water production from treatment plant is greatly affected by excessive water bloom causing water supply interruptions – aggravated by damaged sludge removal equipment, coupled with rise in turbidity levels of the raw water.
According to Maynilad, "The rise in turbidity levels of the raw water from Laguna Lake reduced the combined production of Putatan I and 2 to 240 million liters per day (MLD), affecting the supply to 170,000 concessioners.
MY COMMENT:
Filipino water consumers, especially in the West Zone of Metro Manila have something to appreciate and thank scientists/engineers for developing the new algae control equipment – maintain raw water quality, prevent siltation and damage to water treatment process, reduce water turbidity resulting in poor quality of water reaching households.
ooo000ooo
NEXT TOPIC: "IPOPHIL approves Guimaras Mangoes as Geographical Indicator"
SHARE S & T THOUGHTS through E-Mail: drpacjr@yahoo.com.