Ligayo vows to take the challenge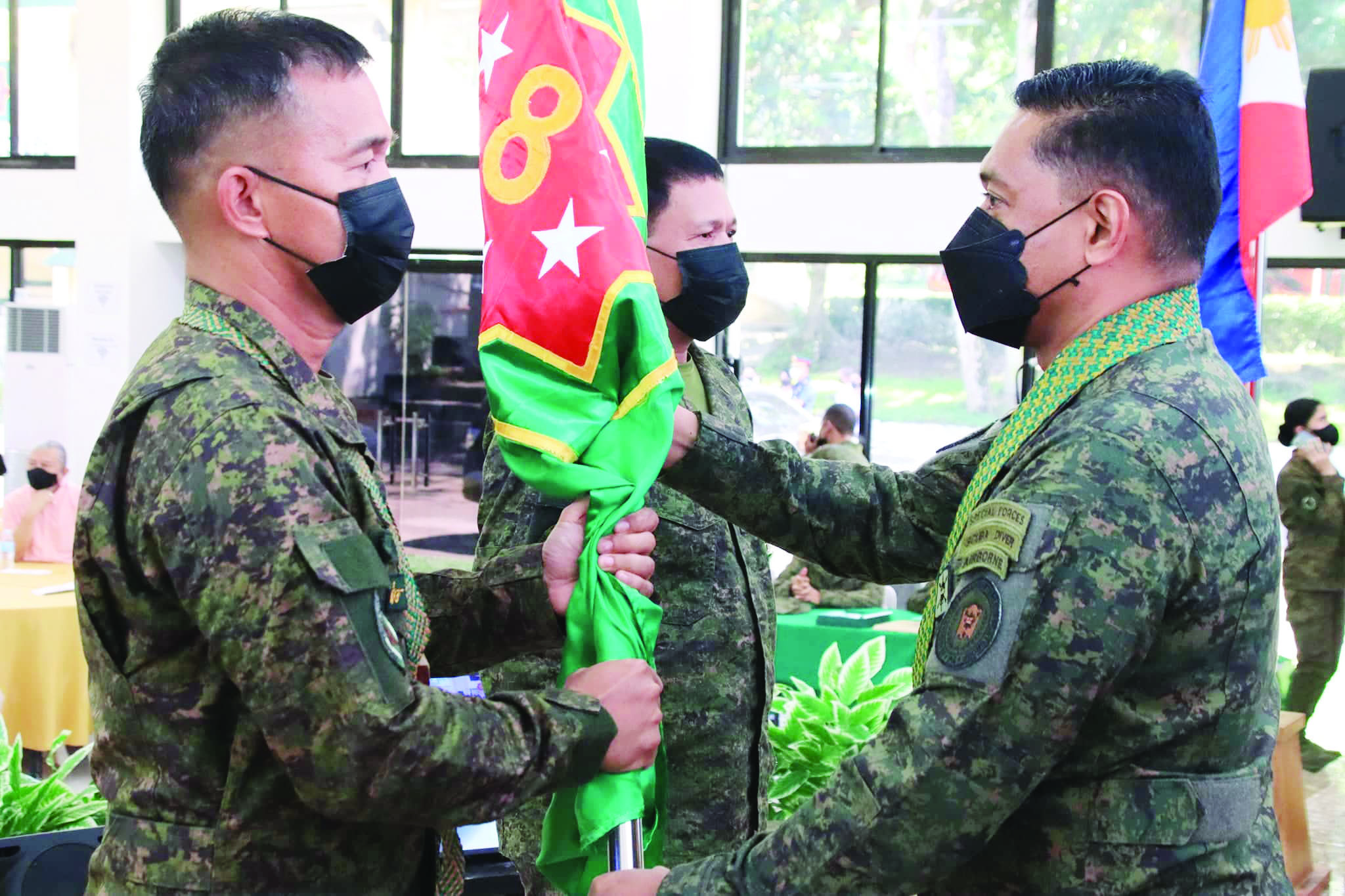 CATBALOGAN CITY– End the local armed conflict by this year's end.
This was the marching order of the commanding general of the Philippine Army to Major Gen.Camilo Ligayo who assumed the post as the commanding officer of the 8th Infantry Division, based here, last Friday (Oct. 21).
Lt. Gen. Romero Brawner, the Army's top official who presided the turnover ceremony, said that Ligayo should make sure that the communist armed group, the New People's Army, could no longer stage armed battle against government forces.
"The timeline that I set doesn't mean that they need to totally annihilate the communist group. Instead, they must become insignificant so that they can no longer extort money from companies, from the people, and that they can no longer recruit new members," he said.
Ligayo assumed the post temporarily occupied by B/Gen. Zosimo Oliveros who returns to his post as the 8th ID assistant commanding officer.
The new commanding officer of the 8th ID familiarity with Eastern Visayas' terrain particularly Samar Island, is seen to be a big factor for him to accomplish the target.
Ligayo was the former 801st Infantry Brigade commander based in Hinabangan, Samar whose jurisdiction covers Samar and Eastern Samar provinces.
Responding to the challenge of the commanding general of the Philippine Army, MGen Ligayo said that they are within the timeline of crashing the communist armed group.
"I am very hopeful that by the end of the year, and once the military equipment arrives including personnel we will achieve this goal," Ligayo, who once served as deputy to Brawner, said.
He, however, said that support from the local governments and the villagers will be a big help in their campaign to quell the rebels' armed movement in the region.
Ligayo noted the number of former communist members who already surrendered is an indication that the war against local armed conflict is nearing to its end.
"The government has a good program for those who surrender and the community is also helping in their reintegration," he added.
Meantime, the assignment of Ligayo as the new 8th ID commanding general was welcomed by local officials of Samar province.
Rep. Reynolds Michael Tan of the 2nd district said that he is confident that the Ligayo is up to the challenge given to him by Brawner.
"Even if he cannot fully eliminate the number of insurgents in the region, their numbers will significantly decline," he said.
Matuguinao Mayor Aran Boller promised of his total support to Ligayon to end the insurgency problem.
"All local officials should support the actions of the military in the combat against communist groups to achieve the lasting peace and prosperity and development of Samar," the town mayor.
The change of command was also witnessed by Samar Governor Sharee Ann Tan and other officials of different government agencies.
(ROEL T. AMAZONA)