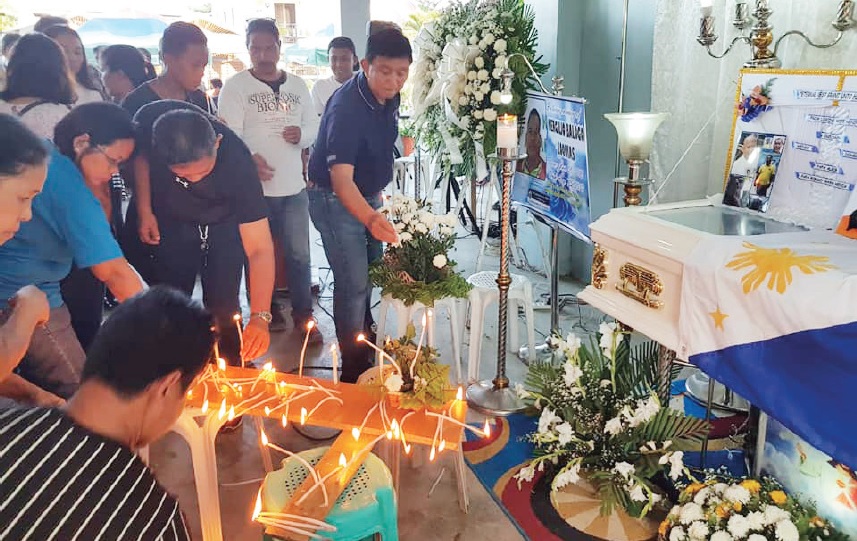 8th ID chief says NPAs to be contained by 2022
BY: JOEY A. GABIETA
TACLOBAN CITY- The National Democratic Front-Eastern Visayas (NDF-EV) downplayed an earlier claim of the Army that it could contain the insurgency problem of the region in three years' time.
In a press statement, the NDF-EV, speaking through its spokesperson Fr. Santiago Salas, said that the goal of the Army's current chief in the region, Major General Pio Dionisio III, will fail just like the previous campaign waged by his predecessors.
Salas also said that this campaign of the military to end the insurgency problem in Eastern Visayas by 2022 could result to human rights abuses among civilians to be affected by the campaign.
"Diñoso and his ilk… resort to warmongering and by virtue of the whole-of-nation approach call for the continuation of widespread killings, harassment and threats, misinformation against the people, and coercion of local government officials to support their counter-insurgency efforts," he warned.
To recall, Major Gen.Pio Diñoso III, commanding general of the 8th Infantry Division based in Catbalogan City, said that they are targeting to contain, the insurgency problem of the region by 2022, the year President Rodrigo Duterte is scheduled to step down after serving his six-year in office.
Diñoso said that as part of the campaign, 'best' officials as well as improving the 8th ID's armory, to include boosting its air power, are to be given to ensure that they could meet the 2022 target.
The 8th ID commanding general also said that he would also request for the return of the 19th and 34th Infantry Battalions, which are currently based in Mindanao, as part their campaign to at least contain the insurgency problem in Eastern Visayas.
Diñoso also stressed that while they will be aggressive on their campaign, his soldiers will make sure that human rights of the civilians will be respected and protected.
Salas noted that in the first three years of the Duterte regime, the 8th ID has 'militarized' and conducted combat and peace and development (PDT) operations affecting around 500 barangays involving 300,000 individuals.