Elected as 3rd College President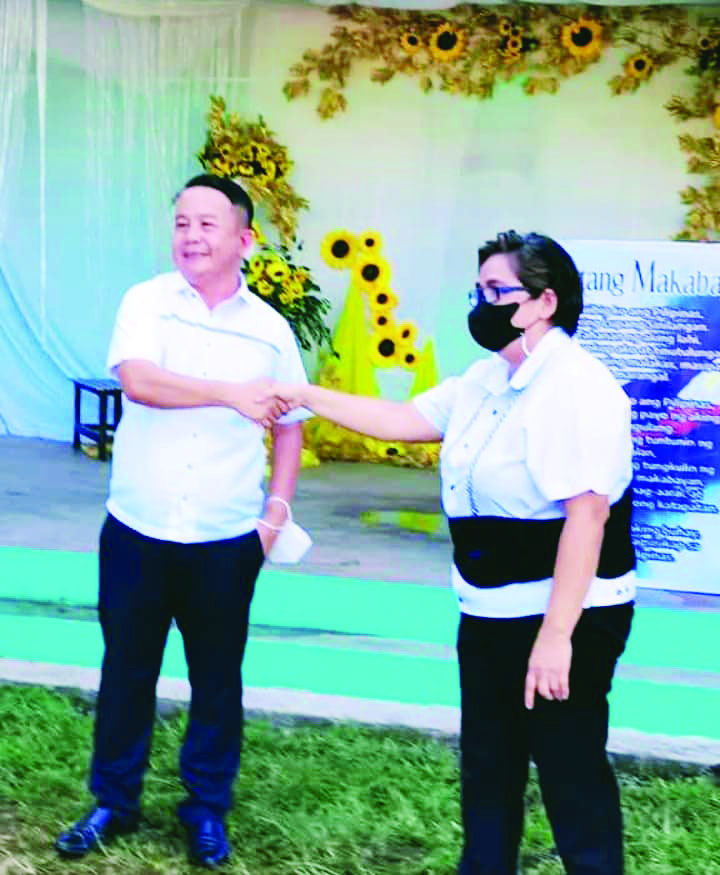 Advancement through Commitment and Convergence! With strong conviction and robust drive for advancement, Clemelle Lapesora Montallana will take his oath of office and will be invested into the Abuyog Community College Presidency, on October 27, 2022, at the Abuyog Gymnasium in the same town.
Commission on Higher Education Regional Director Dr. Maximo Aljibe was the Chairperson of the Search Committee and has Atty. Absalon Apostol, Lyle Lamoste, Prof. Mark Castanas, Former ACC President Asuncion Villote, and Ms. Shiela Posas as its members.
Montallana, a long-time columnist for Leyte Samar Daily Express with Automatic for the People, is a public school teacher, campus administrator, career executive service eligible, and former vice president at Leyte Normal University from 2013 to 2020. He also does some Radio Analysis for free at Bombo Radyo Tacloban, and DYVL Aksyon Radyo on topics ranging from Sports, History, and Environment. He was a Young Men's Christian Association Outstanding Student Awardee and Presidential Leadership Awardee. He had worked as a Reporter for Leyte Samar Daily Express and the Philippine Star and contributes commentary for Philippine Daily Inquirer.
Montallana bested 3 other candidates for the job and got the overwhelming mandate from the Abuyog Community College Board of Trustees with the securing of 10 votes on the available 11 possible votes.
Montallana is also a CHED Higher Education Career System passer and has published research in local and international research journals, notable of which is the study on Talent Engagement and Organizational Commitment for Faculty and Staff at Region 8's State Colleges and Universities. He also collaborated with other Leyte Normal University Faculty on some research projects including Dr. Las Caluza and Dr. Luis Luigi Valencia.
In his laid out development plan submitted to the Search Committee for President Montallana envisioned Abuyog Community College as a leader in education, a bastion of good governance, and an influencer of positive efforts with a mission to build a competent, empowered, and value-laden community of leaders.
He outlined his development plan with ASPIRATIONS on administration, instruction, research and innovation, community development, alumni affairs, student affairs, and resource generation.
Montallana, a native of Oras Eastern Samar obtained his degree of Bachelor of Secondary Education-Natural Science from the Leyte Normal University, his master in management at the University of the Philippines, and his doctorate in human resource management from the University of San Jose Recoletos. All from scholarship grants incurred through the Civil Service Commission as a local scholarship program scholar and the Leyte Normal University Faculty Development.
"The challenge today is for our educational and political leaders to harness the capacity of our youth, students and people to fuse their innate talent and technical know-how to have them as catalysts for good change and progress for our country, we are in the opportune chance to do that ." Montallana declared.
JOEY A. GABIETA