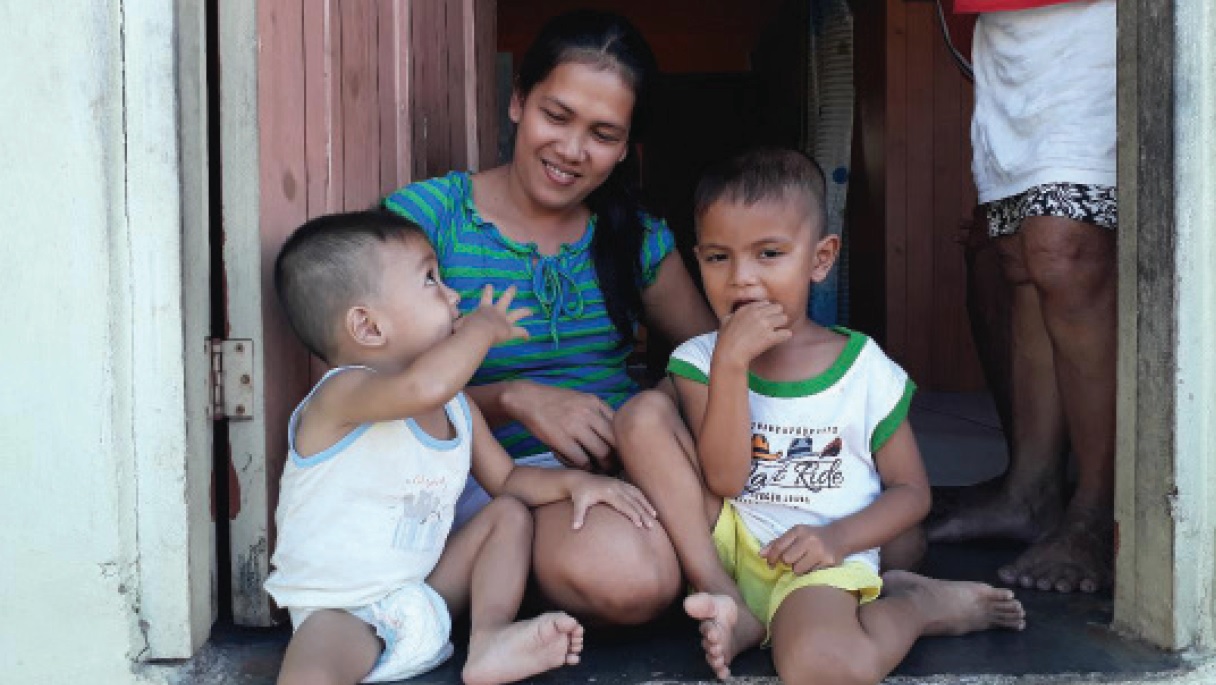 DOH to conduct massive immunization as a response
GOVERNMENT CENTER, PALO, Leyte – The number of persons, mostly children, being hit by measles in the region continue to increase.
As of Thursday, the regional office of the Department of Health (DOH) reported of 14 deaths out of the 382 persons who were infected by the measles virus.
As this developed, the DOH is scampering to control the increasing number of measles in the region.
Dr. Minerva Molon, DOH regional director, said that they will be conducting massive immunization campaign in the region, particularly in areas where there are high cases of measles.
"Priority of the team deployment are the areas with high number of measles cases and those with reported deaths," Molon said.
It was learned from Dr. Molon that most of those who were hit by measles did not receive vaccination.
It was learned that even adults were hit by measles.
Dr. Exuperia Sabalo, assistant regional director of the DOH, disclosed that they have received reports that some nurses at the Eastern Visayas Regional Medical Center (EVRMC) and the Leyte Provincial Hospital (LPH) were infected by measles.
"We need all the help to prevent the spread of measles in the region. If you haven't received measles immunization yet, please have yourself vaccinated," Sabalo said.
Dr. Ofelia Absin, LPH acting provincial health officer, said that since the cases of measles keeps on increasing there are times that they had to refer the patients to other hospitals.
"It's not only pedia but even adults are infected with measles. In fact, when our isolation ward are full.We have no choice but to refer them to other health facilities that can give them with their needed medical attention," Absin said.
"We also vaccinated our health workers who are in the frontline especially those who are handling the isolation ward to make sure that they are protected from measles," she added.
The increase of measles cases in the region and in other parts of the country was blamed on the refusal of parents to have their children vaccinated after the Dengvaxia controversy broke out.
The regional DOH has reported that its immunization coverage has dropped to 55 percent from 85 to 90 percent in previous campaigns.
Elena Bituin, 27, a mother of four children from North Hill Arbours, a resettlement site located in Barangay Santo Niño in Tacloban City, said that she would not allow her children to get vaccinated.
Bituin said that she lost her trust on the vaccination program not only because of Dengvaxia but also because her youngest child died on measles a year ago even the child was immunized.
"Even if they visit us, I will not allow my children to be vaccinated," Bituin said.
Measles is a highly contagious respiratory disease caused by a virus and can be transferred from person-to-person by sneezing, coughing, and close personal contact.
Symptoms include cough, runny nose, red eyes, fever, skin rashes that last for more than five days.
Complication includes diarrhea, middle ear infection, pneumonia, encephalitis, malnutrition, blindness which may eventually lead to death.
By: ROEL T. AMAZONA