In Samar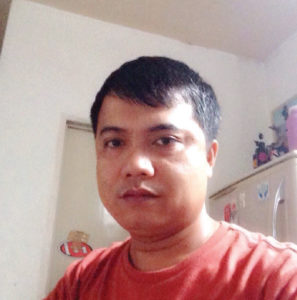 TACLOBAN CITY- A former mayor of a Samar town who is running in next year's elections survived an attempt to his life.
Aran Boller, who served as mayor of Matuguinao town after then mayor Celso dela Cruz, an uncle, was killed in an ambush in 2009, was hit at his right hand from the bullet coming from one of the three suspects in Barangay San Francisco, a commercial area in Catbalogan City, Samar, at about 6:45 pm Sunday(Nov.18).
Boller was immediately brought to an undisclosed hospital in Catbalogan City, 52 kms away from Matuguinao, reports reaching the regional headquarters of the Philippine National Police (PNP) based in Palo, Leyte, said.
Chief Supt. Dionardo Carlos,police regional director, has ordered for a full investigation on the incident.
"We are looking for a possible motive of this crime and rest assured that PRO-8 will double its efforts in chasing the perpetrators," Carlos, in an statement, said.
The 42-year old Boller, who maintains a house in Catbalogan City, is running for mayor in Matuguinao in next year's election.
His opponent is his cousin, incumbent Vice Mayor Carmel dela Cruz whose sister, Melissa, the current mayor is her running-mate for the 2019 midterm polls.
Melissa defeated Boller during the 2016 elections.
With this incident, the police force in Matuguinao is in full alert, said its town police chief Inspector Joel Merino.
"We have put up checkpoints in strategic locations to ensure that no untoward incident would happen here. He has his own supporters, you know. But so far, it's peaceful here in Matuguinao," Merino, in a mobile phone interview, said.
The town of Matuguinao is considered as among the hot spot areas in Samar during elections time due to presence of so-called private army and members of the New People's Army and hotly-contested elections.
Last October 8, another former mayor in Samar and is running for vice mayor in next year's balloting, Ananias Rebato of San Jose de Buan town, was ambushed. He died six days later while being confined at the Eastern Visayas Regional Medical Center (EVRMC) in Tacloban City.
Members of the New People's Army claimed responsibility on the killing of Rebato.
By: Joey A. Gabieta