Now on its 8th year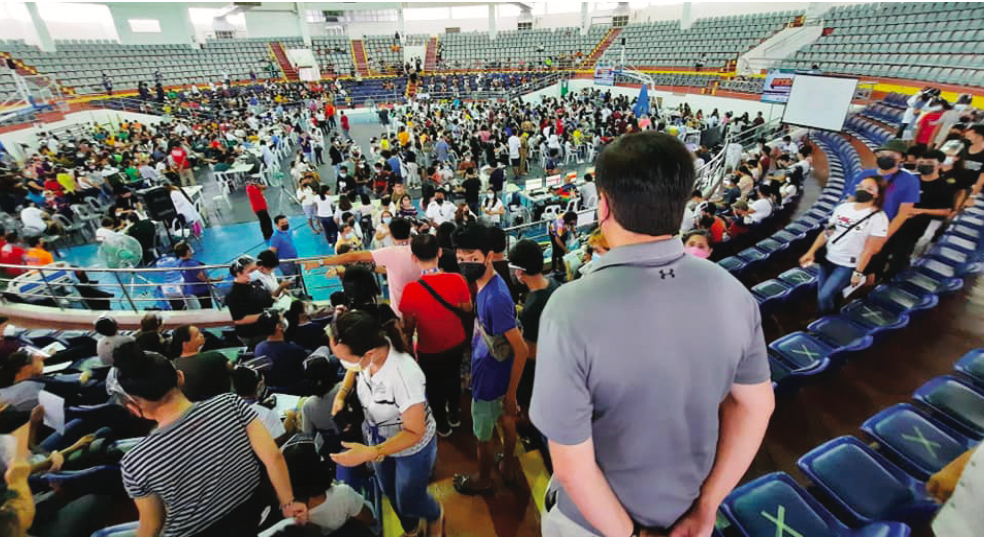 TACLOBAN CITY- Mayor Alfred Romualdez will lead this year's commemoration of the onslaught of Super Typhoon 'Yolanda' that devastated the city and the rest of the city eight years ago.
Due to the current health pandemic, the commemoration of Yolanda's devastation on Monday (Oct.8) will be simple and limited.
Mayor Romualdez issued an executive order on Thursday (Nov.4), suspending works and classes in the city for its people to commemorate Yolanda which resulted in the death of more than 2,000 people in the city alone.
Based on the program released by the City Tourism Office, the observance will start with a mass at the Anibong Shipwreck site on November 7 at 8:30 am and will be followed by a wreath-laying and candle lighting ceremony.
It was on this site that a commercial vessel, M/V Eva Jocelyn, was swept ashore due to the deadly storm surge that hit the district. Its bow was preserved by the city government and was made as remembrance of Yolanda's devastation.
On the day of the anniversary, a mass will be held at the mass burial located at the Holy Cross Memorial Park in Barangay Basper to be highlighted with the blessing of the mass grave where those who perished from the city were buried.
On the same day, a Yolanda marker, where the names of those who died were engraved, placed inside the grounds of the Tacloban City Convention Center, which served as the main relocation center in the aftermath of the massive disaster, will also be blessed.
Before the sun sets, a simultaneous ringing of church bells will be done to signal the candle lighting ceremony to remember and pay respect to those who perished during the super typhoon.
In all these activities, minimum public health protocol will be observed, assured Romualdez.
In his executive order suspending works and classes, Romualdez asked the Taclobanons to pay their respect to their loved ones and friends who died due to the onslaught of Yolanda while at the same time, urging them not to forget the lessons of Yolanda.
"The activities are to commemorate the occurrence of the super typhoon as a way to recognize the lessons that ought to be learned from the experiences and to pay homage to the people that suffered and those that survived the catastrophe as well as to highlight the resilience of the people of Tacloban City," Romualdez said in his order.
Those connected with the maintenance of peace and order, emergencies, health traffic flow and disaster management are deemed exempted from the non-working policy.