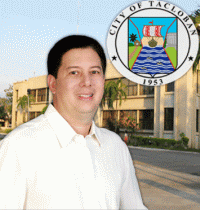 TACLOBAN CITY – City Mayor Alfred Romualdez said that he would allow the organizers of the Pintados-Kasadyaan Festivals of Festival to their street parade.
He, however, stressed that it will be the city government that will have a say as to when they can have the street parade, which is most likely to be on a weekend.
In previous years, the Pintados-Kasadyaan Festivals of Festivals hold their street parade attended by participating contingents either on June 27 or 28, days ahead of the annual city fiesta which is celebrated every June 30.
"Based on the recommendation of the department heads, we do this para hindi naman madisrupt yung anu, ito rin ang sinabi sa licensing, weekends na lang sila," Romualdez said during a press conference.
"So, ta-timing tayo, hahanap tayo ng date ito ang pwede sa kanila. Hindi naman katulad noon na sila ang magdidikta kung kalian pwede o anu, hindi pwede ang ganun," the city mayor added.
The said twin-bill festival was canceled for the last two years due to the pandemic caused by the coronavirus disease(COVID-19).
Pintados, organized by a business group from Tacloban in 1986 is the oldest festival in the region while Kasadyaan Festival, organized by the provincial government of Leyte is participated by festival contingents from various localities of the region.
Mayor Romualdez said that closing the streets will affect the operation of businesses in the city.
"I cannot do that. I cannot just close the city just like that because we will be losing a lot of money," he said.
Meantime, Mayor Romualdez said that the Sangyaw Festival of Lights will return this year as part of this year's celebration of the city fiesta.
"May kino-correct lang kami, may ibang things na we are modifying and correcting," he said.
He added that as part of the city preparation, they are doing a clearing operation at the Leyte Park Hotel grounds to prepare the site as the location for some activities in relation to the city fiesta.
"We are preparing this area since it is easy to secure and more convenient to people," Romualdez added. (ROEL T.AMAZONA)