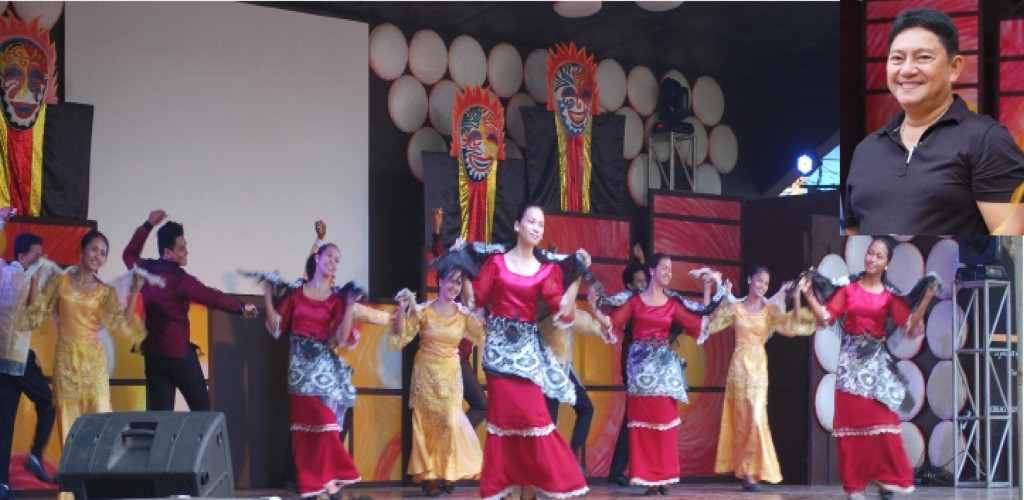 CALBAYOG CITY- Mayor Ronaldo Aquino will lead the celebration of Calbayog's 323rd annual city fiesta on September 8. The celebration will not only showcase the rich culture of Calbayog but also its growth as the economic hub of Samar, its officials say. Mayor Aquino, in particular, invites the people outside the city to join their festivities as they continue their aspiration to make Calbayog the most economically developed across the province that still continues to be mired in deep poverty.
"I invite you all to come and celebrate with us our festive celebration in honor of Our Lady of Nativity," the city mayor said, referring to the patron saint of the city. The city mayor attributed to the divine grace coming from their patron saint to the continued economic success the city has been experiencing for the past years now.  Aside from activities sponsored by the local Church, series of events were also lined up by the city government with the help of other sectors to ensure that this year's celebration will be colorful and memorable.
This year's celebration revolves around the theme "Hadang 2015: Music and the Arts Festival", an eight-day celebration aimed to nurture local culture, tap artistic potentials, develop and promote tourism destinations and provide a venue of activity where the Samarenos could support and be involved with. The celebration officially started last Tuesday, Sept.1, with best bits, the hadang/ritual competition and Ms. Hadang 2015 both aimed at showcasing the surviving elements of the indigenous culture assimilated into Christian Cultural realm.
Barangay Malajog, for their "Hadang para sa mga engkanto," bested other competitors in the hadang/ritual competition, while Janina Garciso of the Calbayog City National High School was declared as this year's Ms. Hadang. On September 2 (Wednesday), Calbayog City honored the legacy of the Calbayog Dance Icons who personified and epitomized the cultural aspirations of Calbayog through their significant contributions in the preservation and evolvement of the traditional folk dances of Calbayog. On this occasion, the present generation was enjoined to help pass down this legacy to the next. This weeklong Calbayog City Festival of Music and the Arts continue with the yearly drum corps competition, theater festival, body painting competition, concerts, and the traditional civic-military parade.
This annual celebration of "Hadang" Festival is under the auspices of the City Arts and Culture Office managed by Jonas Lim. Lim, also the festival director, said that "hadang" are rituals founded on pre-Magellanic beliefs and is held during feasts and other occasions like planting and harvest season, drought and in times of dreadful epidemics to please the spirits called "anito". "Today, when viewed from the historical perspective, "hadang" is seen that a great deal of its meaning and symbol have succumbed to a developing urban culture of the whole Samar Island. From what it used to be in its natural form and religious character, the celebration of this ritual becomes a "rite of modernization", also a tourist attraction," Lim said.
(AIMEE A. CATALAN)