TACLOBAN CITY – Maasin City Mayor Nacional Mercado said that he was honored to be given the opportunity to participate in the International Visitor Leadership Program (IVLP) on "Sustainable Cities."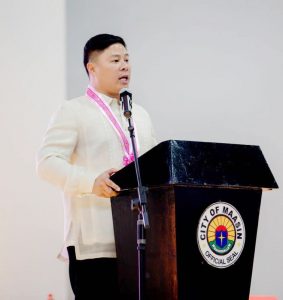 "This invitation is very important and helpful to gain more partnership, knowledge, experience, and network for us to understand better the policies, best practice, and newest approach that can help us address natural disasters and calamities, pandemics and economic issues," Mayor Mercado said in a statement.
Mercado is the only Filipino elected official to be invited to participate in the program upon the invitation of US Ambassador to the Philippines MaryKay Carlson.
In the letter of invitation of Ambassador Carlson to Mercado, she explained that the "Sustainable Cities" project will examine the U.S. experience with mega cities and how the Americans address the challenges posed in terms of population density, transportation, urban sprawl, environmental degradation, air and water quality, noise, public safety, and infectious disease.
The program will allow Mayor Mercado to meet with his professional counterparts to collaborate on national and international strategies to strengthen infrastructure, promote environmentally sound practices, and optimize resilience in major metropolitan areas throughout the world.
Through short-term visits to the United States, they will also experience firsthand and cultivate lasting relationships with their American counterparts.
The IVLP is the U.S. Department of State's Bureau of Educational and Cultural Affairs' premier professional exchange program where participants are nominated and selected annually by the staff of the U.S. Embassies around the world.
According to the U.S. Department of State website, each year, nearly 5,000 international visitors come to the U.S. on the IVLP. More than 200,000 international visitors have engaged with Americans through the IVLP, including more than 500 current or former Chiefs of State or Heads of Government.
(ROEL T. AMAZONA)