Only 20 villages considered as 'infested'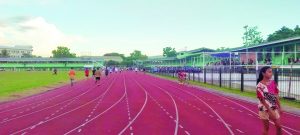 ORMOC CITY– Eastern Visayas top military official declared that the region's insurgency problem has weakened which could lead to its end.
In fact, out of about 400 barangays considered to have been influenced or controlled by the communist armed group, the New People's Army(NPA), this has reduced to just 20, Major Gen. Camilo Ligayo, the commanding general of the 8th Infantry Division, said in an interview on Wednesday.
Ligayo attended the 35th founding anniversary of the 802nd Infantry Brigade which is headed by Gen. Noel Vestuir based in this city.
Ligayo also declared that there are about 200 active armed members of the Communist Party of the Philippines in the region, who are mostly operating on Samar Island, particularly in Northern Samar province, considered the last bastion of insurgency in the region.
It is in this province where the remaining two communist guerilla fronts are operating, the region's top Army official said.
It was learned from Ligayo that the 20 villages that appeared to still being considered as NPA-rebel influenced are located in Leyte and Samar provinces.
He, however, could not say exactly where these 20 villages are located.
"But actually, these villages have been cleared already but the communist group is trying to recover these barangays reason we are conducting our CSP (community support program) in these barangays," Ligayo said.
The CSP is considered to be the flagship program of the Armed Forces of the Philippines used to clear communities of NPA infestation while neutralizing the military structure of the communist group in the villages.
Soldiers conduct various services and projects under the CSP with the help of other government agencies.
Ligayo also said that they are determined to dismantle the remaining two communist guerilla fronts as these serve as a 'consolidation' arm of the communist group in influencing or controlling villages to their side.
"We are confident that we can dismantle these guerilla fronts as they consolidate these barangays (under their influence)," he said.
Still, he acknowledges that skirmishes still happen between government troops and rebel members, the latest happened in Barangay Quezon, Catarman town in Northern Samar on Wednesday (April 19) which resulted in the recovery of an NPA camp.
Ligayo stressed that ending the insurgency problem is not just a military-driven solution but with the help of other sectors including the local government through good governance and the people in the communities.
In fact, he said, the reason why they have gained grounds on their campaign is due t the cooperation of the people in areas where there are suspected rebels.
JOEY A. GABIETA