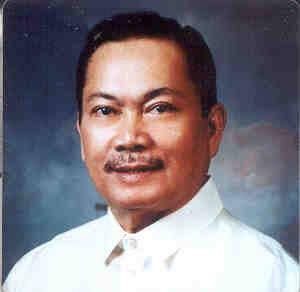 Per Landbank (LB) report as of February 2023, it has released P113 Billion in recovery loan from the impact of the pandemic, to over 400 local government units (LGUs) as of February 2023.
LB's Restoration and Invigoration Package for Self-sufficient Economy towards Upgrowth for LGUs (Rise UP) lending program has reportedly financed P113 billion loans as of February this year benefitting 408 LGUs. The loan program started at the height of COVID -19, provide financial assistance to provide basic and support services is intended for LGUs in need of a resilient and sustainable recovery from the pandemia.
The Province of Quirino's loan of P67 million loan, the latest beneficiary
LB's Rise UP lending program, is purposely for the enhancement of its internet connectivity and accessibility as well as procurement of an internet service provided and other related equipment.
From an initial 2020 fund allocation of P10 billion, the program is now managing P150 billion which the LGUs could tap until July 2025.
MY COMMENT:
LandBank's (LB's) Post-pandemic Recovery Loan Program is worthy of note, a much-needed strategy to assist and alleviate the families badly hit by COVID-19. The financial assistance through the Rise UP Loan Program did benefit 400 plus eligible families, but it is common knowledge that the current beneficiaries represents only a small percent of the total number of families affected during the pandemic. It is therefore suggested that Rise UP program of LB expanded so that more families are included among the beneficiaries. Also the curentP150 Billion fund needs to be increased to meet the necessities o the victimized families.
ooo000ooo
NEXT TOPIC : " DOST approves UST R & D Project on oral COVID vaccine"
SHARE S & T THOUGHTS Through Email: drpacjr@yahoo.com.