To help attract more investors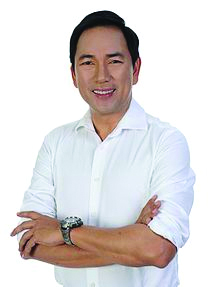 TACLOBAN CITY – Leyte Governor Carlos Jericho 'Icot' Petilla said that he is for amending the country's Constitution but it should only tinker with its economic provisions.
Petilla, who is a businessman, said that it's about time that the economic provisions of the 1987 Constitution be revised if we want to encourage more investors to come to the country.
"I think we are way behind when it comes to economic reform that cannot be changed by law but it has to go through constitutional amendments like for example, allowing a foreigner to own a land," the governor said.
On Tuesday (March 7), the House of Representatives approved in the second reading House Bill 7352 which calls for a constitutional convention (Concon) as a method of amending the Constitution with prospective delegates to be appointed and elected.
The Leyte governor said that if he would to choose who will compose the delegates that will be tasked to amend the economic provisions of the Constitution, he preferred them to be in the business sector.
"If I were to choose, the less politicians, the better. Private sector-driven, businessmen who understand the economy," Petilla said.
Amending the Constitution has been opposed in the past as several sectors have raised their apprehension that it could lead to revising the entire fundamental law of the land and not just particular provisions. (ROEL T. AMAZONA)