On the sacking of Fr. Aclon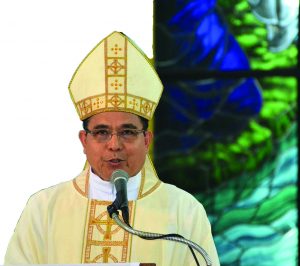 TACLOBAN CITY – A Manila-based legal firm has asked the Borongan diocese to produce a copy of the letter of Pope Francis dismissing its client, Fr. Pio Aclon, from being a priest.
The Madula Law Office, in a demand letter dated Sept. 18, it demanded Borongan Bishop Crispin Varquez to produce a copy of the order of Pope Francis sacking Fr. Aclon from all his priestly duties.
The law firm said that they need to get a copy and the explanation of Bishop Varquez within seven days upon receipt of their demand letter.
The Madula Law Office also threatened that failure by the bishop to answer them could result in legal action by their client.
To recall, Bishop Varquez issued a circular released by his chancellor, Fr. James Abella, dismissing Aclon from the diocese and stripping him of all his priestly duties.
The letter carried a July 18, 2023 date but was also released on Sept.17.
The circular did not state as to the cause why Fr. Aclon was sacked from his priestly duties.
But in a news article posted at the official website of the Catholic Bishops Conference of the Philippines, it was claimed that the dismissal of Aclon was allegedly due to sexual abuse he committed.
Aclon served at the minor seminary of the diocese in Borongan City.
The Leyte Samar Daily Express contacted Fr. Aclon through his social media account for his reactions but did not get a response from him.
ROEL T. AMAZONA