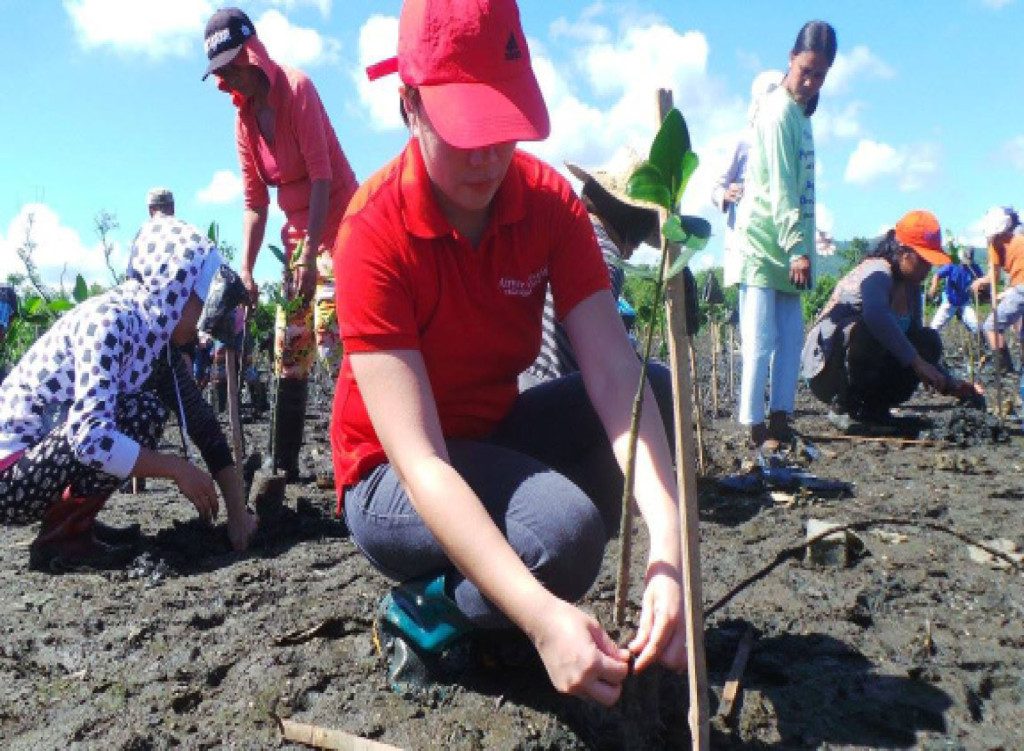 TACLOBAN CITY- A mangrove reforestation project was undertaken by the village officials of Barangay 83-Paraiso, San Jose district, this city, supported by the city government, Department of Environment and Natural Resources and the Department of Tourism. The mangrove planting project was funded by Organization for Industrial, Spiritual and Cultural Advancement (OISCA) a Japanese non-government agency with the help from the Visayas Response Team. The project started in 2014 but was stopped after the seedlings provided by the DENR to officials of Brgy. 83 were destroyed by typhoon "Ruby". A total of 10,000 mangrove seedlings are to be planted at the four hectare coastal area covered by Brgy. 83 that was destroyed by a storm surge caused by supertyphoon "Yolanda."
The mangrove planting in Paraiso was done by the members of the 4Ps (Pantawid Pamilyang Pilipino Program), senior citizens, pedicab drivers including students enrolled under the NSTP or National Service Training Program. Knowing the importance of mangrove not only for coastal and shoreline protection but also as a form of livelihood of the people living in the village, Chisaki Sato of Visayas Response Team looked for some partners that would provide fund for the project.
"I hope that we can make it this time with the help of community and support of the local government," said Sato. The mangroves do not only help protect the environment and in addressing the effects of climate change but also in ensuring the sustainability of livelihood of the fishermen and the future generations, Yuikihiro Ishibashi of OISCA Philippines, said. Ishibashi said that fishermen will benefit from the mangroves in five years' time.
"In the future you will catch more fish and other marine products that will give more income and sufficient supply of food," he said. Pro-environment advocate Aimee Grafil supports Ishibashi's call to the residents of Paraiso and asked them to protect the mangrove forest just like their children. "Just like your children, once these mangroves are fully grown, they will pay you back by enriching our marine life and protecting us from future disaster caused by climate change," said Grafil. The mangrove reforestation project in Paraiso is the first people-initiated project in this city that is supported by private organizations.