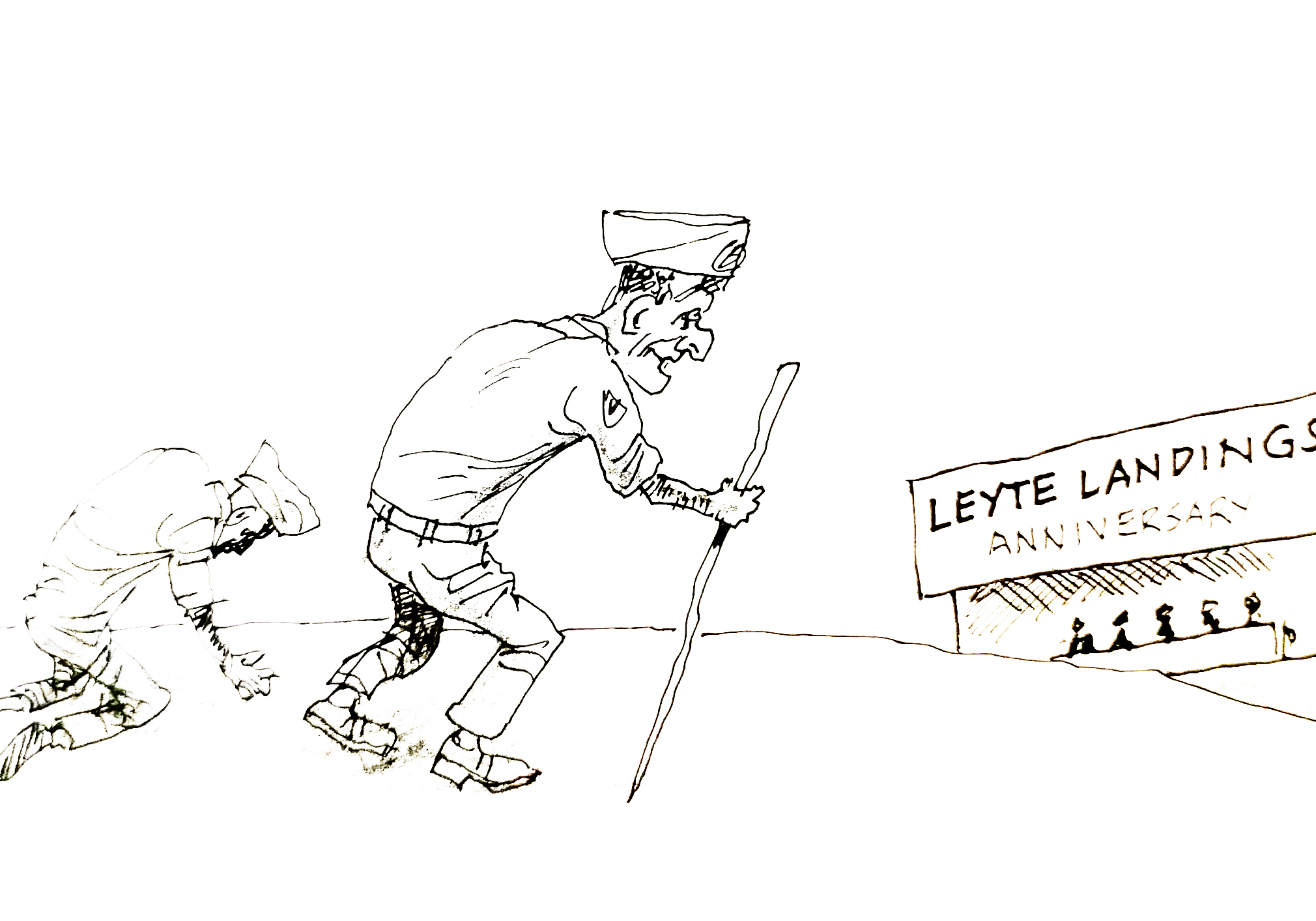 The Leyte Landings commemoration which is being done every year has been affected by the COVID-19 pandemic in the past two years, and we can only expect that this year's celebration—that's this coming October 20 to be exact—will likewise succumb to those effects.
One thing is for sure, though—it's a local holiday. As a non-working holiday, it allows government and private entities to cease operations for the solemn observance of that day when General Douglas MacArthur fulfilled his promise to return to the Philippines to confront the Japanese invaders who had occupied the country.
The celebrations for this anniversary had been varied, depending on the visitors in attendance, on the priorities of the province, and perhaps on the availability of funds. There have been times when the commemorative activities were so lavish and grand that reenactment of certain events such as a display of air power was done. There've been times, too, when the rites were made simple.
Aside from the dignitaries from participating countries, the most essential visitors that grace this annual event is the surviving veterans, for it is they who courageously fought the ruthless and barbaric Japanese Imperial Army. But through the years, these veterans gradually decreased in attendance due to old age, diseases, and deaths. We wonder if there would still be some who could make it this time, amid the ongoing pandemic.
Plenty of reactions have been expressed regarding this momentous event in our history. Some critics believe it is not worth celebrating since the US army did not really come to liberate us from the Japanese. Accordingly, it was their war, not ours—the country just happened to be the setting of that historic battle. But we cannot also deny the fact that Japanese soldiers were aggressively and savagely terrorizing their neighbors, then. For the allied forces to come and save us is worth thanking for, hence this yearly commemoration.
Happy Leyte Landings anniversary to one and all!