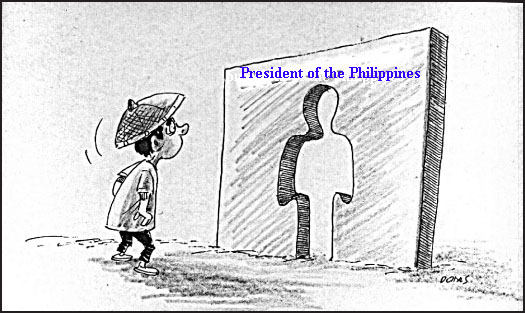 Former First Lady Imelda Romualdez Marcos has revealed during her 85th birthday, July 2, of her dream to return to Malacañang via Senator Ferdinand R. "Bongbong" Marcos Jr.
It's prophetic to blind loyalists and believers of the late dictator. Mind you there are still many of them.
Imelda, who shall be at the helm of those campaign teams in 2016 for her son's presidential dream, if ever, will certainly face avalanches of issues that will certainly be raised by other presidential hopefuls for them to clarify and credibly explain. One of which is they should come clean of burning issues like the alleged billions of dollars plundered by them during their 20-year reign, 14 years committed under the reign of the dictatorship which these dollars/pesos are still believed to be intact in their possession, in spite of a commission tasked to recover their hidden wealth, the PCGG organized and commissioned by President Corazon Cojuangco Aquino.
The commission failed.
President Ferdinand E. Marcos sallied forth into politics, from the House of Representatives, then became an outstanding senator of the Republic, and later elected Senate President – and eventually President of the Republic of the Philippines.
Evidently he was prepared to assume the top post as the nation's top executive. He had a very clear vision, a good one for the country. Even as a law student at the University of the Philippines and topping the bar as well, his focus was the presidency of the land. He prepared for it.
And it happened! He won! And so much have been accomplished under his first term (1965-1969). Those sterling performances won him easily a re-election. In time, supported by the people he declared Martial Law on two objectives: (1.) To quell rebellion and (2) To create a New Society. He crafted a unifying burning battle cry: "This nation can be great again."
As the years went by however, his cronies, close associates and members of his family were discovered to have amassed unexplained hidden wealth and sadly there was not much improvement in the economy and of the lives of the suffering poor Filipino people.
Worse, the Filipino nation, via the alternative press learned (press freedom was curtailed then) of billions of dollars were deposited in foreign banks by the Marcoses and cronies and by the way is not history yet because up to now the Marcos trial for plunder which has been in our courts for 4 decades already but still pending with no credible end in sight seen.
How will presidential hopeful Bongbong or the brains behind the dream Imelda explain to the people of this large- scale thievery, to warrant a Marcos return to Malacañang?
This is not to mention other crimes like killings, kidnappings, human rights violations committed during that 20-year regime which are still languishing in our courts. Imelda should go over again her plans and humbly consult people.