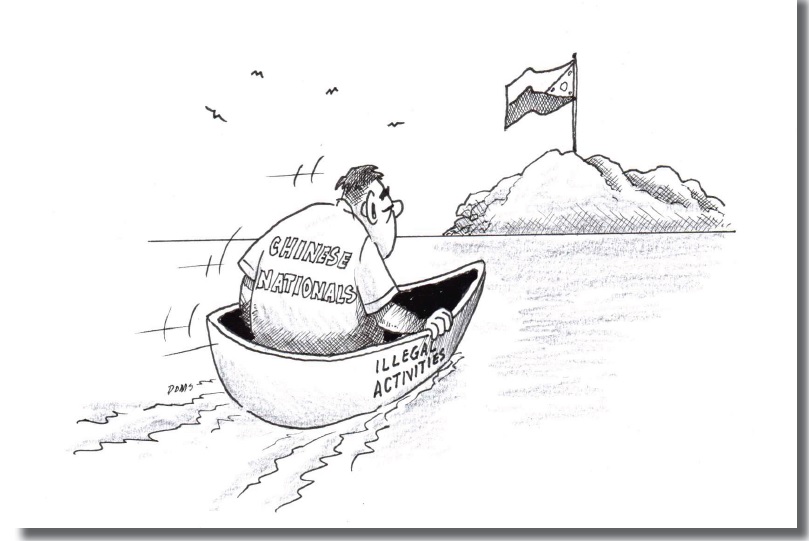 Many of the Chinese nationals who had come to the Philippines in recent years as tourists or workers are actually engaged in illegal activities, some of them are even wanted in their own country for various crimes, thus aggravating the headaches of our law enforcement authorities who can't even grapple with homegrown criminality.
Just lately, PNP operatives have arrested a total of 277 Chinese nationals in a raid on a gang that is wanted for a vast investment fraud costing victims millions of dollars in China. They swooped on an office building in Manila last Wednesday to arrest four suspects in connection with the 100-million yuan ($14 million) scam, only to stumble upon many more. Two hundred seventy-three other Chinese nationals were caught in the act of conducting illegal online operations. Further probe revealed they did not have proper papers to be in the country, and are in fact wanted by Chinese authorities over large-scale investment scams.
If they come here as tourists, no problem; we welcome tourists of various nationalities. But if they come for other reasons, particularly for illegal activities, then they should, by all means, stop and go home. Even as workers, they ought not to be here unless they possess technical know-how about technology that we do not have here. But if their work here can be done by Filipinos, then they should not be allowed here since we already have an over-supply of skilled workers who are just compelled to go overseas to find jobs.
Immigration authorities must scrutinize the influx of these Chinese nationals, more so that many of them have been found to be working illegally in the online gambling industry. We cannot afford to host such criminals in this country where the number of local criminals is already overwhelming, especially in the area of drugs, corruption, and many more.