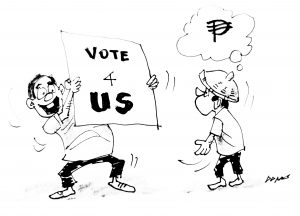 The upcoming Sangguniang Kabataan (SK) and barangay elections in the Philippines have spurred a flurry of campaign activities among the candidates. Intending to secure their votes, these candidates are actively engaging with the electorate through various means. The intelligence and comprehension displayed by these candidates in their campaigns reflect the intricacies of local governance and the needs of their constituents.
The SK and barangay candidates demonstrate their intelligence by being well-informed about the issues affecting their communities. They have conducted thorough research on the concerns and aspirations of the residents, allowing them to present informed solutions and promises during their campaign speeches. Their comprehensive knowledge of local governance, policies, and projects showcases their extensive understanding of the intricacies involved in improving the barangays and the lives of the youth.
Some candidates' campaign strategies are now utilizing various channels, including social media, flyers, and face-to-face interactions, to disseminate their messages to a wider audience. The candidates are adeptly presenting their platforms, accomplishments, and capabilities to the electorate, ensuring that their campaign efforts align with the needs and desires of their potential constituents. Their nuanced approach showcases their ability to comprehend their target audience's diverse interests and concerns, ultimately allowing them to tailor their campaign strategies accordingly.
By displaying a comprehensive understanding of the issues faced by their communities and employing effective communication strategies, these candidates are positioning themselves as competent leaders who are dedicated to improving the lives of their constituents. Their campaigns serve as evidence of their understanding of the intricacies involved in the SK and barangay elections, hopefully affirming their intellectual capabilities and qualifications for public office.