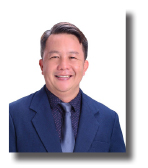 The Christmas of the modern times is celebrating the basic instincts of humans. It is all about feeding, clothing and parties. All hedonistic , pleasure grounded things.
Depending on this Opinion seeing print, it may be that the commercial signages would remind you to skip the Christmas rush and go shopping early. Reminding you that Christmas is 40 days to go, it would mean that you can still make a financial projection side by side with the gift list. The reminder will persist on a countdown and given this mind conditioning you are thrown into the frenzy of buying, sometimes buying things we don't need.
We are aware and certain that Christmas is now commercialized, we are certain that the marketing gurus had unleashed that spell called Christmas Sale, but we cannot and has no power resisting.
History would tell us that it was a well orchestrated marketing ploy that never fails. One soda or soft drinks has Santa endorsing its sweety taste since 1920s. Appearing in the Advertisement on the Saturday Post in the United States, we also saw Candy Canes decorative. It was said that the candy cane are white and long, given to choir boys to serve as snacks on Nativity Mass in Germany. In the Philippines, the Simbang Gabi a devotional 9 day dawn masses is an offshoot of our colonial past. The Spanish Friars had to make a schedule of the dawn mass as a compromise to farmers who had to start working early on mornings. The heat of the sun would create problem if the farmers would start late mornings. At present that would mean not only early morning masses it would also mean splurging on Pinoy delicacies like Bibingka, Puto Bumbo, Tsokolate. The opportune time of selling breakfast staple is both commercial and yet also cultural.
In the long and short of it Pasko had became commercial and not a stoic and simple observance of the birth of a Savior who opted not to be born in Rome but in a manger of simplicity in the fellowship of cow dung and sheep with shepherd without the luxe bath.
In all, the world is celebrating Christmas in the lens of luxury when the He, whose birth we celebrate was without the proper nor sanitized setting for a birthplace. It was on a crude and stinky manger. We have parties , multiple parties upon after parties, He was cold, lonely and persecuted, being chased by a Roman administrator and when found will be murdered. We are on the euphoric frenzy on the glittery side of Christmas observance when the real Nativity scene was dark , simple and has no comfortable ornaments in sight .
With the remaining 40 nights before Christmas , I would reflect and look deep into the fact that as a good friend DORELCO General Manager Allan Laniba said, Jesus did not opt to be born in Rome, He had chosen a simple manger in a place where animals of burden dwell. Where darkness and cold air pervades. All the more realizing the fact that His love sheltered us from that eventuality because his love is great.