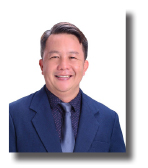 The rain was, hard, sustained and seemingly it was not going to end .For the New Year of 2023, the people of Eastern Visayas would remember these early days as wet and cold. The people from all walks of life and socio economic status lay crumpled and hugging their pillows . It was dark, dreary and helpless.
The old word Executive Order or EO, was trending. Suddenly, it was an IN THING again after a few months of hibernation.
Although, the work was slowly coming back from the slumbers of the holidays, it was unmistakably hampering the mindset of productivity that they have in mind. The rains, rendered the people immobile, trapped and helpless.
Floods came to irrigate the fields, clean the roads and barricaded the people from its coming and going, it was big in volume and forceful in strength.
It was the January rain an overflow from the December rains that took the lives of some folks in Mindanao.
However, it was also a time of clearing of the debris of the strewn garbage and the likes. It was a time of cleansing figuratively and literally. It was nature laughing at man's inability to tame its slow and taunting wrath.
In the end, it put things in proper perspective, it gives its own Story.
It was the words of pause then play. It was a time stop and then go.
From the hampered and prevented action, we are unleashed, free to move, free to begin again.
This is the new start, as the Sun comes out and the road and fields dries up , we are starting over again.
Symbolic as it may be, thats fate, thats God, talking and directing. We have to begin again, do things better, make every moment and effort, count.
Pagtikang, Pagsugod, Pagsisimula, in whatever language it is obvious, this is another chance, another start and thats a blessing.