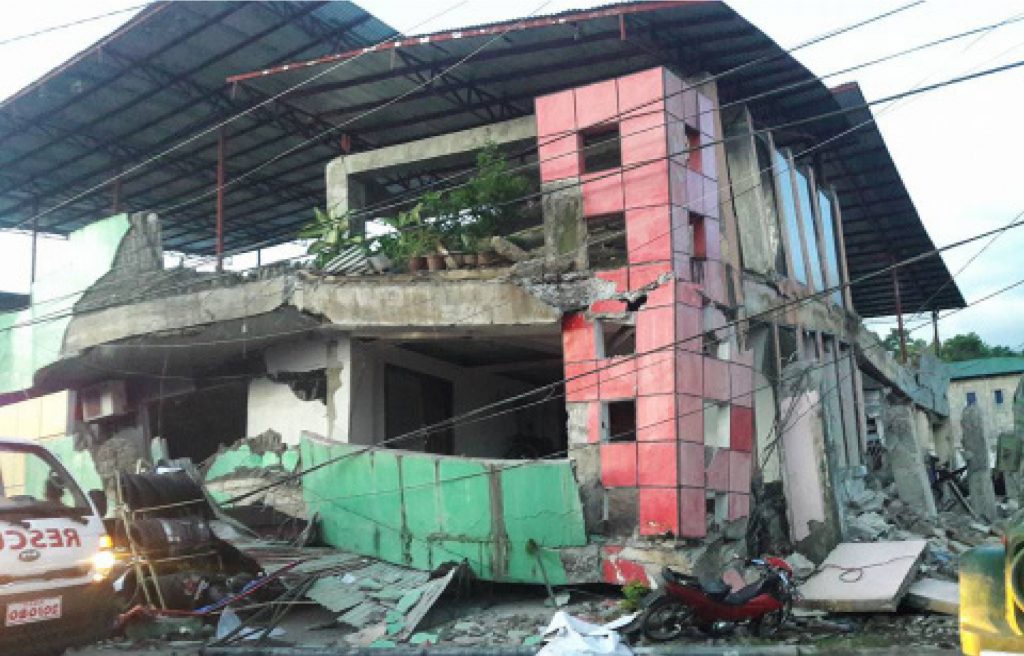 Denied by mentioned hardwares
TACLOBAN CITY- The country's leading organization in the steel and iron industry, Philippine Iron and Steel Institute (PISI), reported that substandard concrete reinforcing steel bars or rebars are being sold in some hardwares in Leyte.
PISI conducted a test buy in at least four hardwares located in Palo and Ormoc City, both in Leyte and in Basey, Samar, as part of their inspection in the aftermath of the July 6 earthquake that hit Leyte.
But two of the hardwares mentioned by PISI maintained that what they are selling are quality products and within the standards set by the government through the Department of Trade and Industry (DTI).
Personnel of the Ormoc Macmercury Hardware based in Ormoc City and New Mancera Lumber and Hardware Supply based in Palo, said that they can assure their customers that what they are selling are "quality and safe products."
The two hardwares were named along with V. Lopez Lumber and Construction based in Palo and L' Casi Enterprise based in Basey, Samar by PISI on their report where they bought some concrete reinforcing steel bars or rebars as part of their inspection in the aftermath of the July 6 earthquake that hit Leyte, particularly in Ormoc City and Kananga.
A commercial building in Kananga collapsed during the incident that also killed three people.
"Modesty aside, we are in this business for around 15 years and none of our clients have reported that we are selling products like rebars that are substandard," Janet Pelota, purchasing officer of Ormoc Macmercury Hardware, in a phone interview, said.
"And we will not do that being one of the biggest hardware stores here in Ormoc," she added.
The said hardware has three outlets in Ormoc, the ground zero of the 6.5 magnitude quake.
For his part, Edward Dueñas, internal auditor of New Mancera Lumber and Hardware Supplies, said the same thing.
According to him, what their suppliers are providing them are only the quality products and within the standards imposed by the government, particularly by the DTI.
"We have not received any complaints from our customers for all these years since we started our operations in 1995. I think being mentioned (on the report) is unfair," Dueñas said.
Based on the PISI report, what they have discovered during their test buy disclosed that rebars with "marginal tensile strength" were found and rebars of nine millimeters in diameter were also being sold which are not within the specifications of the government-prescribed standards.
The group added that they have also discovered uncertified rebars used in some damaged structures in Kananga.
PISI, through its president Robert Cola, wrote a letter to the DTI through Undersecretary Teodoro Pascua regarding their inspection and what they have discovered.
Pascua, in turn, formed a team belonging to the Fair Trade and Enforcement Bureau (FTEB) which conducted their own inspection to several hardwares in Leyte last month.
Portia Teresa Calleja, senior trade and industry specialist of the DTI-8, said that they welcomed the inspection conducted by the FTEB team to these hardwares.
"But I am not privy if they have already made a report whether they have discovered some of these inspected hardwares to have violated certain fair trade laws or quality standards," Calleja said.
"We are not taking this issue in stride because we want to protect the public," she added.
According to her, the inspection made by the FTEB was in response to the letter of PISI.
By: JOEY A. GABIETA