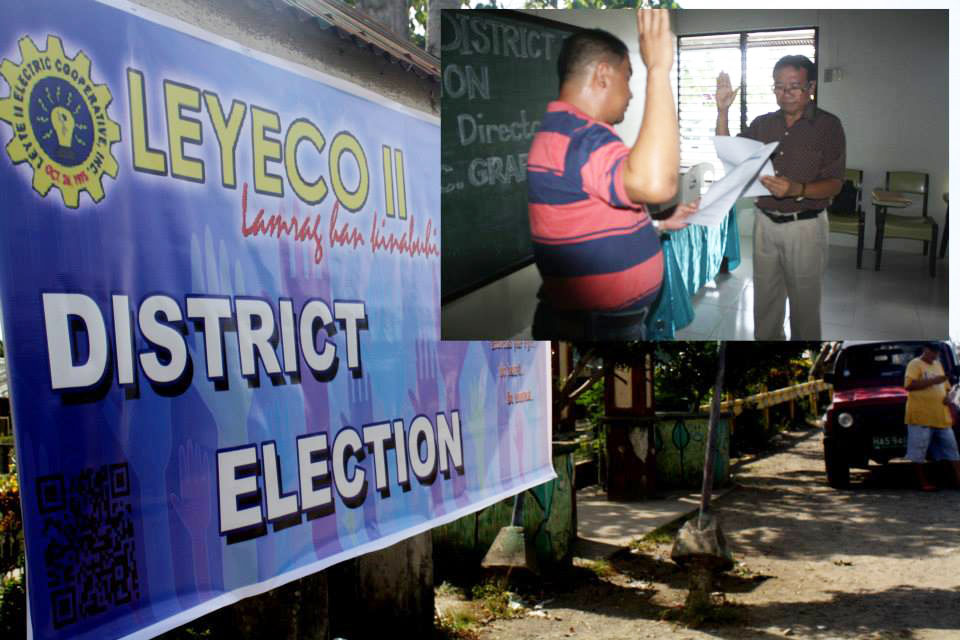 TACLOBAN CITY- Dalmacio Grafil was elected as a member of the board of the Leyte II Electric Cooperative (Leyeco II), representing the power facility's coverage area of district IV.
Grafil was elected during the board elections on August 17 held at the Hermann-Gmeiner Elementary School in Tigbao Diit. He took his oath of office before Prosecutor Higinio Yazar.
It was learned from Leyeco II general manager Rosario Avestruz that Grafil, publisher of Leyte Samar Daily Express, replaced Engineer Reynaldo Galapon who just concluded his nine-year stint as member of board of directors of the Leyeco II.
Districts II and V remain vacant with only board of directors Roland Hidalgo of district III and Gregorio Dolina of district I as incumbent directors. The Leyeco II has five board of directors elected at large by the member-consumers and one appointed by the NEA. Feliciano Elizon and Allan Surpia have also served out their terms. Before typhoon Yolanda struck Tacloban, Leyeco II was instructed by the National Electrification Administration (NEA) to conduct elections to fill the vacant positions for board of directors.
The management set the elections last July but those who filed their certificates of candidates were disqualified due to their failure to meet the requirements. During the August 17 for the board of director elections for district IV, Grafil run unopposed. Avestruz that the qualifications of being a member of the Leyeco board include good standing which means that after filing of the certificate of candidacy, candidates' record must show that for the last five years he or she must not have any delinquency in paying. (LIZBETH ANN A.ABELLA)