The region needs at least 3 million doses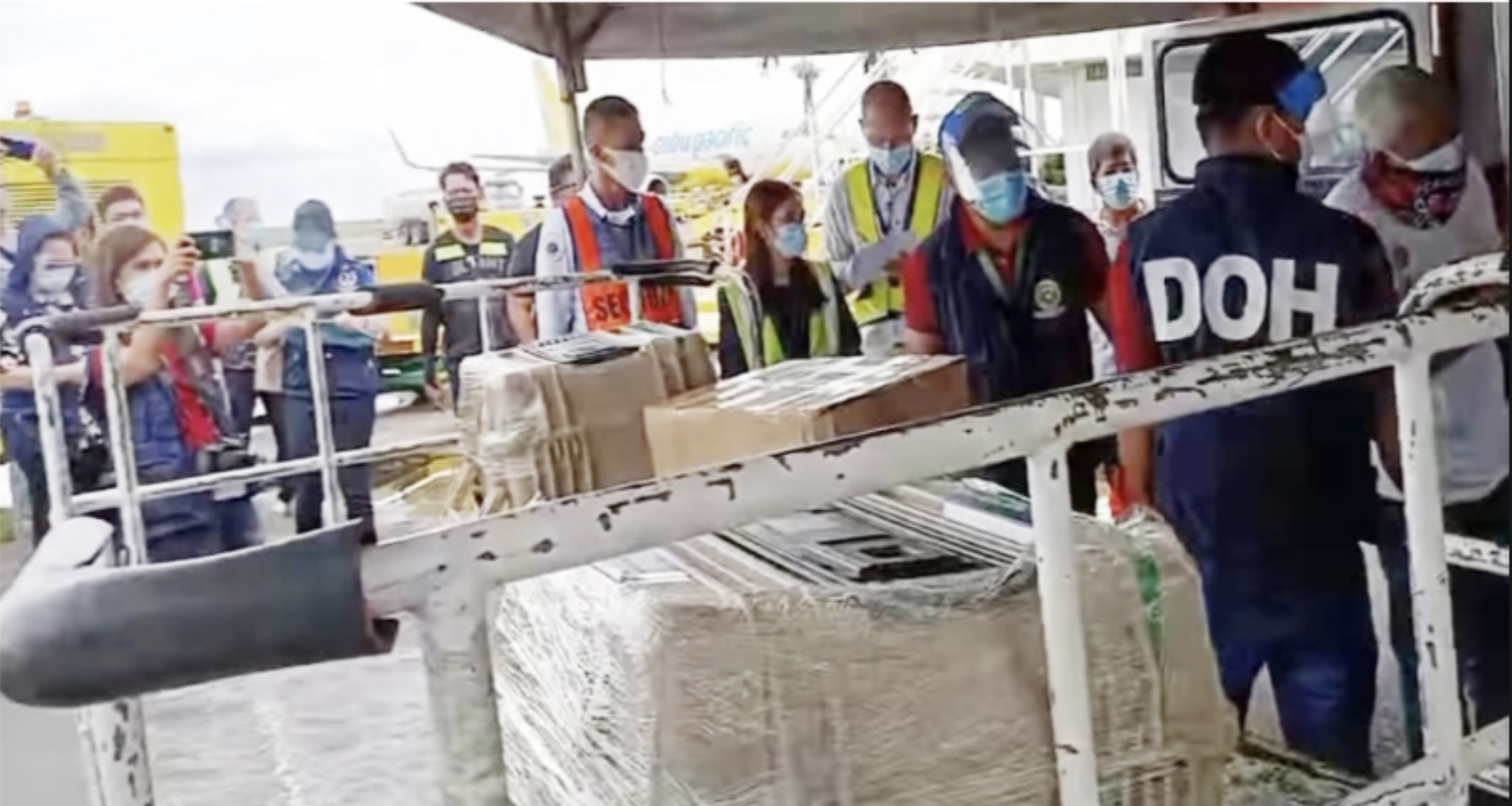 TACLOBAN CITY-A simulation on the transportation and delivery of anti-COVID-19 vaccines was staged by different government agencies on Wednesday (Feb. 17) to ensure a smooth delivery of the vaccines once they actually arrive in the region.
The dry-run started at the Daniel Z. Romualdez (DZR) Airport where assigned officials waited for the 'arrival' of 27,000 doses of unspecified vaccines placed in six plastic vaccine carriers.
From the airport, with the plane supposed to arrive at past 9 am, the 'vaccines' loaded in two vehicles owned by the Department of Public Works and Highways (DPWH) were travelled to the regional office of the Department of Health (DOH), which took 25 minutes travel, where these were temporarily deposited at its storage facility.
Police personnel were also present during the simulation to provide security and ensure free flow of traffic.
The Office of Civil Defense(OCD) whose regional director, Lord Byron Torrecarion being the regional chairman of the Regional COVID-19 Task Force, spearheaded the simulation.
It was at the storage facility, which has a temperature of 228 Celsius centigrade, where the vaccines were accounted and segregated for delivery at the Eastern Visayas Regional Medical Center (EVRMC), this city, and at Ormoc City.
Dr. Exuperia Sabalberino, DOH regional officer-in-charge, said that about 1,700 vials were supposed to be deliver to Ormoc City while 400 vials were intended for EVRMC.
But in actual, the number could be higher, she said, saying that the region at least needs 3 million doses of the anti-COVID vaccines.
During the simulation, the vaccines carriers, which were actually not loaded with the vials, were handled by DOH personnel with the vaccines were 'counted' at the cold storage facility and if there were 'breakages.'
Sabalberino said that the simulated exercise was carried out to determine possible problems that they will encounter once the actual delivery took place considering that these vaccines need 'extra precaution.'
And during the dry run, the DOH said that 'minor' things were noted like improper marking of one of the six vaccine carriers where there were said to be 'breakages' of vaccine vials.
Social distancing among officials and personnel who were at the airport were also noted not to have been observed, Sabalberino said.
Meantime, Sabalberino said that she hopes that once the vaccines arrived in the region, expected to be anytime this month or on March, the people would allowed themselves to be vaccinated.
"So we encourage our people to submit to the vaccination (as the vaccines) are safe and approved by the World Health Organization," she said.
Health and hospital personnel, security personnel and senior citizens and indigents are among the priority sectors for the vaccination, Sabalberino said.